Merry Christmas and a Happy New Year!
It is again that special time of the year. And we would like to use this beautiful chance to say a few words to all of you, our dear users!
First, we want to express our gratitude for letting us into your hearts, into your businesses, into your IT infrastructures and entrusting our software to monitor the pulse of your operations. As anybody else in this world, we want to belong to some groups and societies. So thank you for giving us this feeling of belonging to many of you. And we hope that you feel the same about Zabbix!
Second, we want to say thank you to all our community members for supporting Zabbix project during all this year, for all your questions, all the answers, all bug reports and all the ideas that you have submitted. Thank you for letting us know how much you like our product. This gives us the stimulus to continue developing the software, improve its performance and look, to introduce new features and options. It is so much easier to work on something that hard when you know it will be used for good.
Third, a very special recognition goes to all our customers that use our support services, participate in our professional trainings, place orders for software custom developments and get consulting, upgrade and other services from our company. We highly appreciate your input in financing our operations and investing in further development of Zabbix.
Say Bye-Bye to 2011, Meet 2012
End of the year is not only the time to close financial books, but also evaluate the old year and to look into the future. And the best person to delegate such a task within a company is its leader. So we have asked Alexei Vladishev, founder and CEO of Zabbix, to comment on what we had and provide some insight on what will happen.

I'd like to thank everyone for being with us in 2011. Looking back, 2011 has been a great year for our team, a year of exciting changes. I am very proud of our community, loyal customers and users of Zabbix. It's you who make us better! Allow me to thank you and wish nice and peaceful holidays and our very best wishes for the coming new year.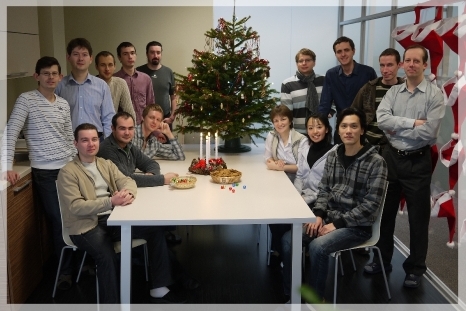 Purchase Zabbix Support, Get Turn-Key Solution for Free
What a Xmas without presents! To follow a good tradition, for a very limited time we will install and configure Zabbix server for free for every new customer of Gold or Platinum Support Contract. The offer is valid for contracts paid between January 1 and January 31, 2012. Detailed information about the offer is available on our site.
Visit Us at CeBIT2012
Zabbix will participate in CeBIT 2012 exhibition that will take place in Hannover, Germany from 6th to 10th March, 2012. More detailed information about the location of our booth will be available soon.
So if you want to meet with us at our booth or invite us to yours, please let us know in advance by dropping a message, so we can schedule the meeting.
Budget for Zabbix Services
Many of us work in organizations where the word "budget" means a lot. It is a good practice that allows companies to plan their activities in the future. But sometimes it becomes a limit when you need Zabbix professional training or Zabbix consulting right now, but there are no such expense positions in the budget. Don't get caught in such a situation. Put the positions you plan to use from Zabbix into your company's budget. Better to have a reserve than nothing.
In Search of Zabbix Champion
For many of us all our life is a constant competition. It takes time, a lot of effort and nerves. And at the end we all hope for a good prize.
This time it is all different. Our competition is easy, simple and stress-free. And yes, no prize for a champion. OK, fine. We may publish your good name on Zabbix web page if you let us do that.☺
Open the championship form, copy-paste required information from your Zabbix dashboard and submit it. The deadline is January 25, 2011. The champion will be announced in one of our newsletters. Don't you want to compare your installation with guys from other companies?