Everybody, Stand Up! Zabbix 2.0 is Here!
We are very proud to announce the release of a long-awaited, stable version of Zabbix 2.0. It is now available for you to download on our website.
It could be that some of you participated in testing release candidates, but now it is time to migrate your systems!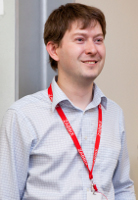 I am very proud to share this great news with you! Many release dates were given, and many hats were eaten, but finally Zabbix 2.0 is out. The Zabbix team of developers was working hard to bring it to you.
Zabbix 2.0 is not only a new generation monitoring solution, it is also a combination of the features that you, our users, were requesting.
I would like to congratulate everyone, who was working on this project so hard, everyone in my team! Thank you all for contribution to this project. Without you it wouldn't be possible!
What's New in Zabbix 2.0
Above 35 major features are introduced in Zabbix 2.0 version. We put a lot of thinking and efforts to implement many new technologies and techniques to bring your Zabbix experience to a totally new level, while many improvements were suggested and sponsored by our commercial customers and active community members.
We tried hard to meet most of your expectations and here are only some of the novelties:
Low-level discovery
Automatic host inventory population
Web monitoring by Zabbix proxies
Multiple-interface support per host
Direct JMX monitoring support
Visible host name
Besides those new features, Zabbix 2.0 can boast about a new layout and a more-intuitive front-end, new shiny icons, restyled tables and forms, and improved network maps. Zabbix 2.0 is faster than ever. Its improved performance allows to monitor even more devices without compromising the solution reliability.
See more details on What's New page.
Keeping the Promise
In May 2011 Alexei made a big mistake. In front of a large crowd he announced that the release of Zabbix 2.0 will occur in August 2011 or he will eat his hat. We missed the date, we admit that. However, to be honest to all those people who heard those words, we forced Alexei to fulfill his promise.
But it seems like keeping the promise never before was so tasty and sweet. Take a look at how it happened and don't try it at home, alone. This may ruin your figure☺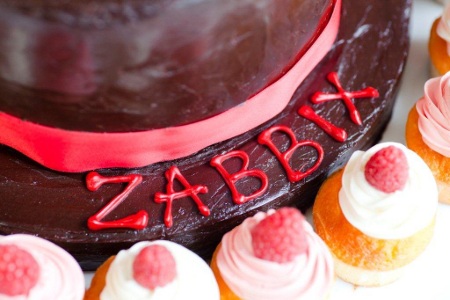 See the full coverage!
Instant Upgrade
With each major release of Zabbix our sales receive tons of requests to perform the upgrade of customers' existing installations to the latest version. We know it will happen again. So we created a special page devoted to the Upgrade Services. Learn about the benefits of entrusting your data migration to Zabbix engineers, see the prices and become familiar with the application process. It is simple, reliable and effective. Use Price Inquiry Form to let us contact you with details!
Visit our Upgrade Services page to get details.
Zabbix 2.0 Presentation
To help you to get familiar with the new design and new features and to make sure you know most of the changes made to the system, we have prepared a short presentation, which is available for everyone on our website. You can watch it online, or download it directly from the page.
Shape the Future of Zabbix
Development of Zabbix never stops. Today we release Zabbix 2.0 and tomorrow we are starting to compile the Zabbix 2.2 Roadmap.
We are always looking for new features and improvements and there are many ideas how to make Zabbix better. But we believe our users have to take an active part in this process as well.
Therefore please visit our Zabbix Feature Requests page to submit your ideas or vote for existing ideas. Our team will take your opinion into consideration for Zabbix 2.2 Roadmap. There is also a way to guarantee your favorite feature development by using Zabbix Custom Development Services.