Merry Christmas and Happy New Year to All of You!
In this very special issue of Zabbix newsletter we would like to express our sincere thanks for all the achievements and accomplishments that our company would not have attained without the constant, always faithful and loyal belief and assistance from you all – Zabbix community members, users, followers, partners and clients.
For the achievement of each and every of our goals, we are extremely thankful to all of you, because without any doubt you are – our main reason to go forward and grow!


Dear Zabbix user,

Thank you for using Zabbix and your generous support.

I think I should emphasize today that Zabbix is a true open source software, everything we produce is open source. Being open is very important because it makes our software available to all people regardless of where they live, their social status and income level. Download and deploy Zabbix, extend it if you need and share the result of your work with other people! Isn't it exciting?

Believe me we are doing all our best to build the most advanced monitoring platform and we do it for you.

Merry Christmas!

Alexei Vladishev, founder and CEO, Zabbix SIA


Interesting Facts – What 2013 Brought to Zabbix☺

Every little step is important. Every big success is a pleasure. But most importantly – the ability to be grateful for all these small or big steps is a true blessing!

The Zabbix team is very blessed for everything that this year brought to Zabbix life. And now, we are happy to share some of these interesting and joyful facts with you. During the year of 2013, Zabbix:
released the latest and most powerful Zabbix 2.2 version, along way with additional

15 release candidates

and

11 minor versions

of Zabbix Monitoring Solution


reached its own record, by having

92 Zabbix professional training courses

in

19 countries

and

1035 certificates issued

, including 682 of "Zabbix Certified Specialist", 345 of "Zabbix for Large Environments" and 8 of "Zabbix Professional Trainer", which in total more than doubles the number of issued certificates in the previous year


signed

18 new partners

worldwide, including the first partnership relations in China, Kazakhstan, Ukraine, Australia, Finland, and South Korea. Read more



participated in 22 international social events

, such as international conferences, forums, business meetings, local community meetings, seminars, exhibitions and workshops in different parts of the world



organized 4 dedicated Zabbix events

: Zabbix Belgium Meeting 2013, Zabbix UK Meeting 2013, 3rd annual Zabbix conference "Zabbix Conference 2013" and the first ever Zabbix conference in Japan "Zabbix Conference Japan 2013". Read more



expanded its team

by 4 more colleagues in the Zabbix SIA headquarters (Riga, Latvia) and 3 more colleagues in the Zabbix subsidiary, Zabbix Japan LLC (Tokyo, Japan).
Thank you all for making all these wonders happen!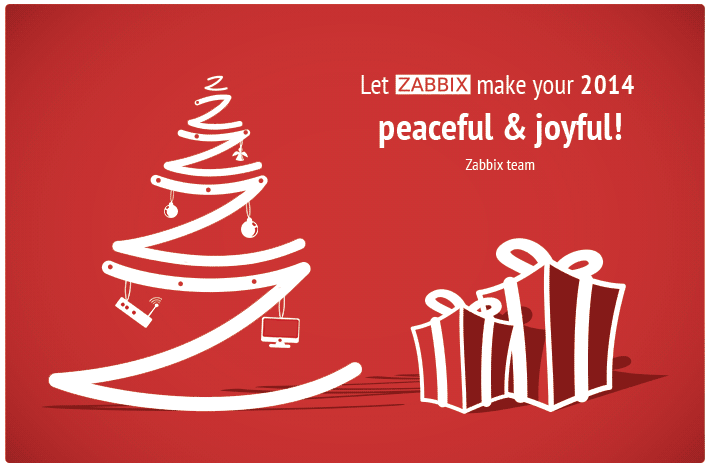 Contact Sales
Worldwide: +371 6778 4742
USA (Toll-Free): 1-877-4-ZABBIX
Japan: 03-3582-5388
E-mail: [email protected]

In this Issue

Training Schedule

Training Brochure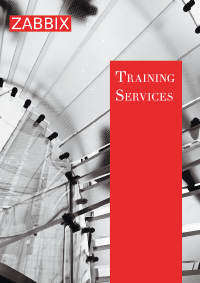 Books of Zabbix