Success of Zabbix Conference 2014
Zabbix Team is very proud and honored that the 4th Zabbix annual event, Zabbix Conference 2014, has gathered almost 200 attendees, making this year's event the biggest among all of the previous Zabbix conferences.
We had lots of fun and excitement during these three days with Zabbix fans from all over the world, sharing their knowledge and experience, taking part in many fun activities and becoming as one big Zabbix family.
To show our appreciation we have published a blog post expressing our deepest respect and gratitude towards the speakers, sponsors and of course to all of the participants.
Presentations Available

For those of you, who want to refresh their memories on the information presented by the conference speakers, and those, who were unable to visit our conference this year, we have published all the presentations online at Zabbix Conference 2014 Agenda page.
Videos and photos will be available soon.
Features for Implementation

During the Conference Party all of the participants had a chance to vote for the most sought for feature of Zabbix, and with the help of our guests we have picked, not one, but two features to be implemented in Zabbix.
The feature having most of votes was - ZBXNEXT-473, Force checking of a passive item; and ZBXNEXT-1229, Define dependencies between trigger prototypes appeared as the second one.
These two features will be developed and implemented in the future Zabbix releases until the 19th of February (which happens to be the Chinese New Year).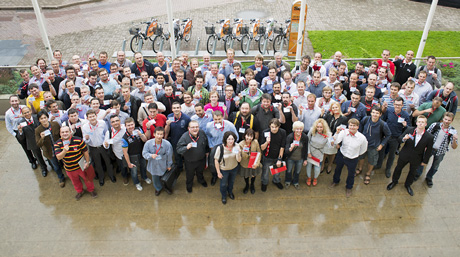 We would like to thank all of you as we could not be able to do this without you, and we are looking forward to seeing all of you at the next year's Zabbix Conference!