The Spirit of Zabbix 3.0 Is In The Air
The new year will bring us the magic of Zabbix 3.0, featuring a revamped UI and offering a multiplicity of new possibilities.
We wish you a Merry Christmas and wonderful holidays, may your wishes for the next year come true!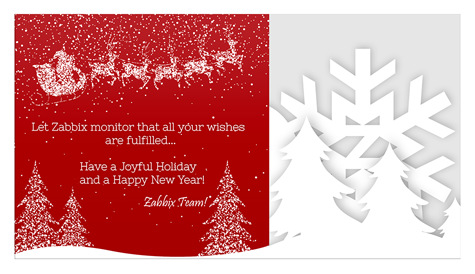 Have a sneak preview of the features included in the upcoming release of Zabbix 3.0. Discover for yourself the unprecedented performance and features, pushing the boundaries of monitoring.
SMTP authentication support [ZBXNEXT-679]

Now it will be possible to specify encryption, authentication as well as other details when configuring e-mail alerts.

Multiple Escalator Processes [ZBXNEXT-2844]

As on large installations the escalation workload is too large to be handled by a single escalator, in 3.0, support for multiple escalator processes was added to share the workload.

New web interface [ZBXNEXT-2662]

Zabbix 3.0 comes with a cleaner and more modern frontend design that includes usability improvements.

November Conference-Boom
Paris Open Source Summit
An impressive IT event welcomed us in Paris, with several thousands of IT specialists keen on open source software. Great time spent with our partners and users!

OSMC
At OSMC in Nuremberg, Germany, Zabbix Certified Trainer Wolfgang Alper presented a thrilling overview of the long-awaited Zabbix 3.0. You can get into more detail by listening to the speech yourselves.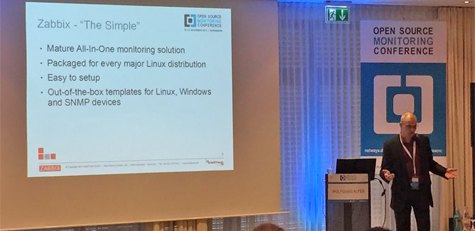 DevTernity
We couldn't miss a fantastic local event held in Riga, Latvia, which was sold out soon after its announcement. We were proud to be the sponsors of this software craftsmanship conference.


Zabbix Conference Japan 2015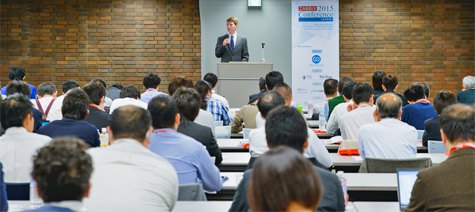 220 people in Tokyo gathered to share creative ideas and passion towards Zabbix, a trully amazing event! Our annual Zabbix Conference Japan ended up being a great adventure!

Get Ready!
Time to save the date and start preparing for the forthcoming Zabbix Conference 2016! Mark September with bold letters in your calendar, and make Riga, Latvia your destination for autumn of 2016!
And while we are on the topic of Zabbix conferences, let's look back at the presentations of this year's Zabbix Conference 2015, and appreciate ideas and stories shared by our honoured speakers.

Zabbix Meetup in US
In November we organized the first (but surely not last) Zabbix Meetup in the United States, hosted by Vladymir Ulogov. The meetup took place in Morristown, New Jersey and covered various topics, mostly focusing on Zabbix Loadable Module and embedding Python in Zabbix Server and Agent.
We are eager to have a lot more meetups, and you are welcome to share with us your ideas in our forum thread.


Reliving 2015
During the year Zabbix has grown, welcoming new team members, along with our newly-opened office in New York, USA. We are happy to welcome new Zabbixers, and together we are now bigger and stronger than ever!
We are proud to have coached 1118 new Zabbix Specialists and Professionals from 32 countries, extended the reach of Zabbix services with 19 new partner companies, and taken part in 15 events during the course of the year!

Enlighten Yourself with Zabbix Training
This is a great oppurtunity to enter the new year with new skills! Apply for a Zabbix training course, and learn how to achieve your goals with Zabbix.
Distance has never been an issue with Zabbix, and last month we had our first training in Singapore. Choose the best location for you or tell us where you want us to come.
There are no boundaries in the chase after knowledge!
Join Webinars and Open New Horizons
New year, new webinars! There is no faster way to explore Zabbix and get your questions answered, than by joining our experts at a webinar!
All you have to do is choose your preferred language and time!
In this Issue

Training Schedule

Training Brochure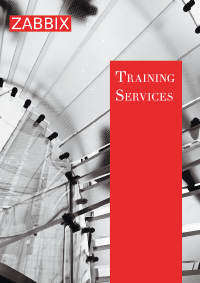 Books on Zabbix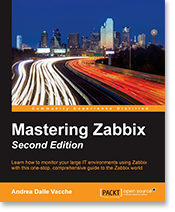 Follow Us