New Zabbix Releases
We are proud to announce that the first release candidate of Zabbix 2.4.4 (Zabbix 2.4.4rc1) is available for download and testing.
In the final release of Zabbix 2.4.4 the Chinese (China) locale will be available by default as it's 100% translated.
Read more about the new features and improvements on the Release Notes page.

Zabbix 3.0 Roadmap
To keep your finger on the pulse of Zabbix 3.0 development and new monitoring features that are planned to be included in Zabbix 3.0 - be sure to visit the roadmap on the Zabbix wiki page.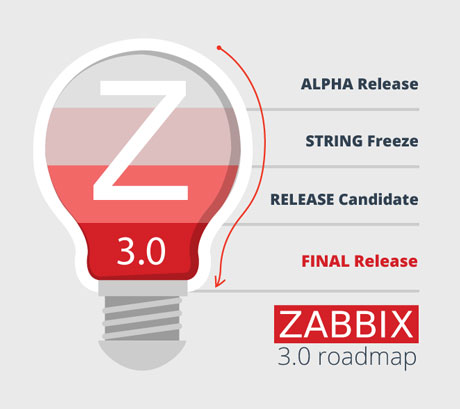 Meet Our New Partners
We are proud to announce the latest additions to the family of Zabbix partners.
Zabbix Japan LLC has signed a partnership agreement with Link at Japan Co., Ltd. making Link at Japan a Certified Partner of Zabbix in Japan.
Please welcome - eGroup Solutions Inc. from Slovakia, ICZ from Czech Republic and Shanghai Sunshine IT from China who have just become official Resellers of Zabbix services.
Read more about the companies and the newly signed partnerships on our Press Release page.

New Zabbix Book in Portuguese
Another great book about Zabbix called "De A a Zabbix"(From A to Zabbix) has been released.
In this book, published in Portuguese, you can learn to install, configure and optimize Zabbix, create templates, maps, screens, manage users, user groups, permissions and much more.
Find out more about this and other Zabbix books on our website.

Open Source Conference 2015 Tokyo/Spring
Zabbix Japan LLC and Zabbix-JP (Zabbix Japanese community) will be participating in Open Source Conference 2015, a gathering dedicated to open-source products and related services taking place on February 27-28 in Tokyo. Be sure to visit our booth.
Get in Contact with Community Members Close to You
The Dutch Zabbix usergroup held their first meeting in February 12.
It is great to hear that there are more and more Zabbix usergoups emerging to exchange ideas and meet other Zabbix users.
Let us know, if you manage or know of a local Zabbix user group, and know that that you can always find like-minded people on the most crowded monitoring-related IRC channel on Freenode - #zabbix.

Encryption in Zabbix[ZBXNEXT-1263]

We are working on support for GnuTLS, OpenSSL and PolarSSL as encryption engines for you to choose from for your Zabbix implementation.
mbed TLS support is planned as well when development of encryption integration will be finished.
Discover Your Potential with Zabbix Training
Zabbix Training has set foot in yet another continent as on April 13 – 17 we will be organizing a training event in Brisbane, Australia.
Join any of the upcoming training choices all around the globe. Visit Russia, Belgium or Brazil for the nearest Zabbix-Certified training events, organized by Zabbix and our trusted partners - there are always new opportunities for you to become Zabbix Certified.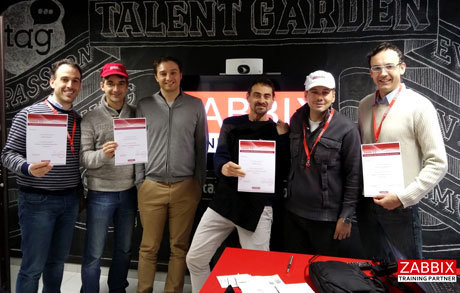 ​Latest Zabbix Training graduates from Italy
Take Part in Free Webinars
We have started a series of technical webinars about Zabbix in English & Russian presented by the founder and CEO of Zabbix - Alexei Vladishev. In them you will also have a chance to talk about the new features coming in Zabbix 3.0.
Attend any of our upcoming webinars to expand your knowledge, gain new skills, and discover the best practices on Zabbix shared by the leading Zabbix specialists all over the world.
Choose one or attend all. Always free of charge.

Contact Sales
Worldwide: +371 6778 4742
USA (Toll-Free): 1-877-4-ZABBIX
Japan: 03-4405-7338
E-mail: [email protected]
In this Issue

Training Schedule

Training Brochure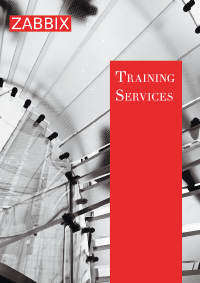 Books on Zabbix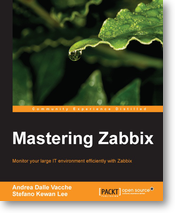 Follow Us