Zabbix Conference 2015 Awaits!
Agenda is Published
19 presentations (not counting Lightning Talks) backed with bright ideas, interesting solutions and unique projects, await you! Be sure to visit our Conference Agenda page, to view the full list of speakers and presentations!
Lightning Talks
Have an idea you would love to share, but the short talk is still too long for it? This year we are introducing 5-min Lightning Talks! Share an idea and inspire! Be creative, brief and hurry up! There are only 10 slots available!
Let's Have Fun!
In the best traditions of Zabbix conferences, we have arranged an entertainment program to break the ice, bring Zabbix family closer together, and let the greatest minds have a rest, fun and joy.

Just make sure to Register for either Full or Zabbix Fan packages, that cover all activities of the conference, Official and Fun-stuff agendas.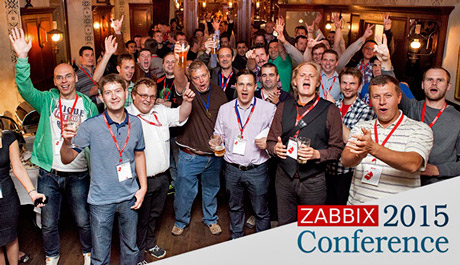 There is less than a month left until the registration deadline! Register today, to be a part of the experience!