Zabbix 3.0 on Its Way
Take a glimpse at the awesome new Dark Theme of the upcoming Zabbix 3.0. With the new version getting better every day, it's really worth the wait!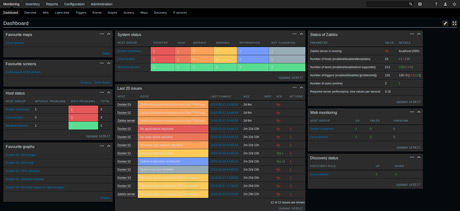 Zabbix Conference 2015
Slots for Zabbix Conference 2015 are already filling up nicely, and we encourage you all to join the event to witness the possibilities that are available with Zabbix, aquire new knowledge and get answers to all your questions.
The conference will take place on September 11 – 12 in Riga, Latvia. Do not wait too long to make the reservation, as seating capacity is limited. Go ahead and Register Now.
Silver Sponsor of the Conference
We are honored to present the Silver Sponsor for this year's conference. Please welcome NTT Com Solutions, the long-distance, international communications and ICT solution provider granting full support for every stage of ZABICOM operation.
Zabbix Training Scheduled Right After Conference
Enjoy Latvia a little longer and add to the knowledge gained during the conference by participating in Zabbix training, scheduled right after the conference (September 14 – 18).
Find more details and Register Here.

Zabbix Shines at Events
Monitorama
Our team is on their way home from one of the most important Open Source Monitoring events of the year - Monitorama 2015. It was an honor to be Gold Sponsors of the event this year.
Interop Tokyo
Interest in Zabbix was astonishing during the 3 days of Interop Tokyo 2015.
As always there is a great level of interest about Zabbix at Interop Tokyo! Thank you and see you again next year!
Open Source Day
Open Source Day conference in Warsaw is now behind us and, looking back, it was a great experience being Gold Sponsors of one of the biggest events in Europe devoted to open technologies.
RootConf
Also in May, Alexei Vladishev, Zabbix CEO, attended RootConf, a great conference in Moscow, covering many interesting topics with exciting talks about monitoring. If you missed it, you can view the presentation on Slideshare (in Russian).
Meetups
Last month we organized a meetup in Portland,OR, a city that happens to boast more breweries than any other in the world, and another one in Moscow, Russia.

| | | |
| --- | --- | --- |
| | | A new Zabbix book in Chinese entitled "The enterprise distributed monitoring system of Zabbix" will help our community and clients in China to fully employ the possibilities Zabbix can offer. Now available on amazon: |
| | | Another handy Zabbix book is available for pre-order from Packt Publishing! "Zabbix Performance Tuning" by Luciano Alves, from Unirede Soluções Corporativas, will enhance your knowledge about optimizing performance of the Zabbix system. |
New Certified Partners
The start of the summer has come with a multitude of new partners all over the world. Please welcome the latest additions to the Zabbix partner family - reseller Add Solution from Brazil, Custos from Uruguay, technology partner Fujitsu and certified partner InfoSense from Japan, resellers Oscosm from South Africa and Softline from Russia!

Improved performance of maps [ZBXNEXT-2495]

The primary database structure of triggers was enhanced by adding an index, seriously improving the page loading speed. The performance and generation time of maps is now improved by more than 10 times, provided that the content contains triggers.
Discover Your Potential with Zabbix Training
Zabbix Training events are happening all over the world! Whether you are in Argentina, Brazil, USA or Russia, a chance to become Zabbix Certified is only a click away.
For training in other languages and locations, please have a look at our Training Schedule, as there are always new opportunities for you to become Zabbix Certified.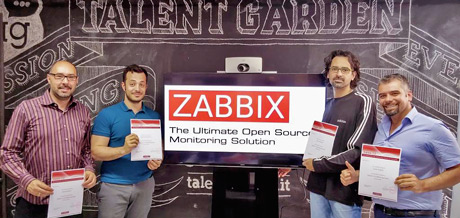 Take Part in Free Webinars
We are glad to spread the word about upcoming Zabbix webinars. Join sessions covering various topics in Spanish, Italian and Portuguese!
Be on the lookout for the right webinar for you, discover best practices and gain new Zabbix skills in the shortest period of time, by visiting our upcoming webinars page.
In this Issue

Training Schedule

Training Brochure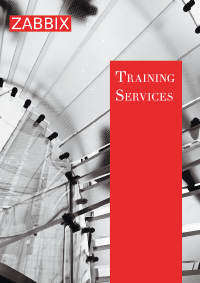 Books on Zabbix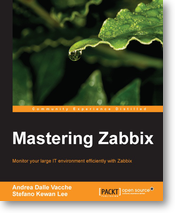 Follow Us