New Zabbix Releases
We are pleased to announce that Zabbix 2.2.9 LTS (long term support) is now available for download. Debian and RPM packages will be ready soon.
Read more about the new features and improvements on the Release Notes page.
Zabbix 2.4.4 is also available for download. This release includes new minor features and fixes. Overview the new functionality at What's New page of Zabbix 2.4.4.

Speak at Zabbix Conference
Last Zabbix Conference was an amazing experience for us, and now we are ready for more!
Do not miss your chance to speak at Zabbix Conference 2015 and share your passion, a story on your project or a case study from a large or unique environment. Submit your presentation abstract to us for review, and perhaps you can become one of our honored speakers for Zabbix Conference this year!

We are happy to announce that Zabbix Cookbook by Patrik Uytterhoeven - an active member of Zabbix Community, with 70 tasty hands-on recipes to get your infrastructure up and running, is now ready for pre-order!

Get your copy today and visit our web site for more valuable books on Zabbix!
Zabbix Shines at Events
Open Monitorama 2015
We are proud to be the Gold Sponsors of one of the most important Open Source Monitoring events of the year, Monitorama 2015 - Conference & Hackathon, taking place in Portland, USA on June 15 – 17. Catch us on the stage and visit the sponsors' table to ask questions or simply talk to our team.
Open Source Day 2015
Zabbix is also the Gold Sponsor of Open Source Day 2015, the biggest conference devoted to open technologies in Poland and one of the biggest in Europe. This year it will focused on the latest trends in open solutions such as: OpenStack, BigData, NoSQL, security and many others. We welcome you to register, as participation is free of charge.

Removing deprecated API features from 3.0 [ZBXNEXT-2724]

Preparing for the release of Zabbix 3.0 we removed all deprecated "exists" and "getObjects" API methods, "expandData" parameter in various *.get methods and "selectHosts" parameter from application.get method and a number of other outdated API methods.
Zabbix Featured on SourceForge
Yet again, with the power of the Zabbix community and impressive number of downloads, we are featured on the front page of SourceForge.net, as a Project of the Week!

Discover Your Potential with Zabbix Training
Great news for our Spanish-speaking readers, in May our training partners - Allenta Consulting S.L. are organizing a Zabbix Training event in A Coruña, Spain, where you will have a chance to soak up knowledge taught by Javier Terceiro.
Join any of the upcoming training choices all around the globe. Visit Australia, Brazil, China, Netherlands or any other Zabbix Training event in the most suitable language and location for you - there are always new opportunities for you to become Zabbix Certified.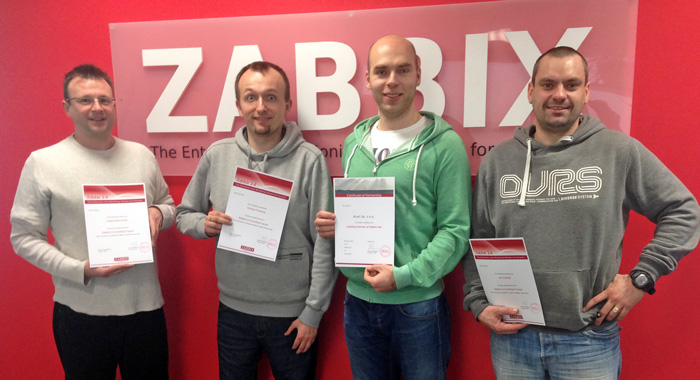 ​Welcome the new Zabbix Certified Trainers
Take Part in Free Webinars
This is your chance to learn more about Zabbix! Tune in for a series of technical webinars, presented by our founder and CEO - Alexei Vladishev and many other leading Zabbix specialists from all over the world.
Have a burning question about the new features coming in Zabbix 3.0 or a different topic? Join Zabbix webinars and have your questions answered.

Contact Sales
Worldwide: +371 6778 4742
USA (Toll-Free): 1-877-4-ZABBIX
Japan: 03-4405-7338
E-mail: [email protected]
In this Issue

Training Schedule

Training Brochure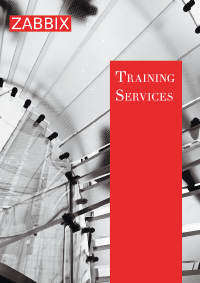 Books on Zabbix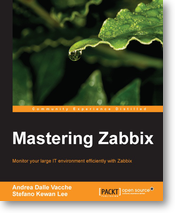 Follow Us