Wishing You Wonderful Holidays
Let the new year be even more productive and successful, with new opportunities coming along!
Have a Joyful Holiday and a Happy New Year!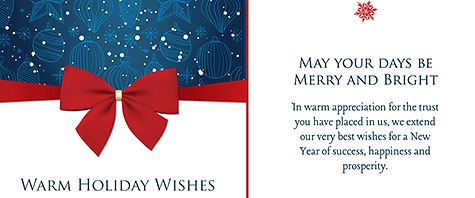 | | | |
| --- | --- | --- |
| | | Download Zabbix 3.2.2, 3.0.6, 2.2.16 and 2.0.20. The latest releases introduce VMware datastore capacity monitoring. Plus, try out user macros for event tags, supported in 3.2.2. |
| | | Tomorrow, join a new Zabbix User Group Meetup for Zabbix French community! More Zabbix discussions – this time in Lyon. |
| | | This week, Zabbix participates in an IT event dedicated to electronics and computer products - ELECOMP. Meet Zabbix and our partners SACO in Iran. |
| | | Books are always a great gift! Explore Zabbix titles in multiple languages and learn Zabbix from Z to X. |
| | | Thanks to our great community members, Zabbix is being translated into more than 15 languages. Contribute and add your own language! |
It's Never Too Late to Learn
Don't miss this week's series of Webinars and discover the best practices on Zabbix, shared by Zabbix specialists from different countries.
Tune your Zabbix for better performance - join sessions in English, Russian, Portuguese, Spanish and French throughout the whole December.

Looking Back at 2016
Let's have a quick look back at the Zabbix achievements in 2016.
| | | |
| --- | --- | --- |
| | | This year Zabbix has struck with 2 grand releases - Zabbix 3.0 and Zabbix 3.2. Now we're actively working on Zabbix 3.4. |
| | | During the course of the year, we took part in 30 conferences, fairs, expos and meetups all over the world. Read about Zabbix experience at the most recent events in our blog post. |
| | | This year Zabbix added another annual Zabbix event to the list - Zabbix Conference LatAm aimed at Zabbix users and partners in Latin America. The event took place in Porto Alegre, Brazil, having welcomed prominent IT specialists and industry leaders with their keynotes and case studies on Zabbix. |
| | | We've hosted ~85 training sessions in 55 cities around the globe, more than doubling the number of Zabbix Certified Specialists and Professionals. |
| | | We've extended the reach of Zabbix services with 22 new partners from the USA, China, Japan, Slovakia, South Korea, Australia and more! |
| | | We've reached 15,000 followers on Twitter, Facebook, LinkedIn and Google+ combined. |
| | | We were delighted to receive an award for recycling and being eco-friendly. Turns out we are more green than red! |
| | | Zabbix Team always tries to keep in shape, that's why we took part in 2 biggest marathons in the Baltic States. |

Entering New Year with New Skills
Kick off the new year with Zabbix Professional Training and perfect your skills. In less than a week, you will learn everything about Zabbix architecture, tuning and functionality along with the hands-on practice of Zabbix deployment.
Become an expert in Zabbix and get certified! Choose the best location for you or write to us to organize a training event at your office.
Join the training courses in:
✔ Auburn, WA, USA - Jan 16-20 - Language: English
✔ Riga, Latvia - Jan 16-20 - Language: English
✔ Sydney, Australia - Feb 6-10 - Language: English
✔ Moscow, Russia - Feb 13-17 - Language: Russian

In this Issue

Training Schedule

Training Brochure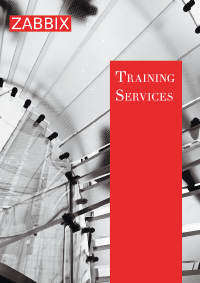 Books on Zabbix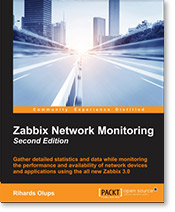 Follow Us