Zabbix Latest News & Releases
Zabbix 3.0.4 and 2.2.14 are now released!
Packages for CentOS, Debian, Oracle Linux, RedHat & Ubuntu are available at repo.zabbix.com.
While we are awaiting the first alpha of Zabbix 3.2, take a look at some of the upcoming features:

✔ simple service-oriented management of actions thanks to support of tags;
✔ recovery expressions for much easier creation of complex conditions.

Perks of ZabConf2016
Last year we unveiled Lightning Talks, a fresh new addition to the conference. This year we are expanding the scope of activities even more!

During the conference our best experts will be running Workshops focusing on Zabbix features. Watch live demos, participate in hands-on Zabbix usage examples, ask us your tricky questions, without missing anything from ZabConf2016 agenda!

Zabbix Conference will also offer a fantastic opportunity to become Zabbix 3.0 Certified, as we will provide you with a chance to pass Zabbix 3.0 exam right at the venue!

If you currently hold any of the following certificates, you are welcome to apply for the exam:
✔ Zabbix 3.0 Attendance certificate/s
✔ Zabbix 2.2 Certified Specialist and/or Professional certificate
✔ Zabbix 2.0 Certified Specialist and/or Zabbix 2.0 for Large Environments certificate
Learn more about this offer on our agenda page and contact us to sign up for an exam. Spread the word about the perks of Zabbix Conference 2016 and do not hesitate to register - the registration deadline is only a few weeks away!
To get a deeper insight into what awaits you at our conference, read a series of pre-conference interviews with our honored speakers on Zabbix blog.

In the latest blog post, Ryan Armstrong, Senior Systems Engineer from Australia, shares his projects on Zabbix and plans regarding the upcoming conference.

Ask Our Experts Live
Join any or all of this week's sessions to get your questions answered at Zabbix Webinars.
Tune your Zabbix for better performance by learning the most up-to-date features, like problem detection, triggers and API, LIVE and free of charge!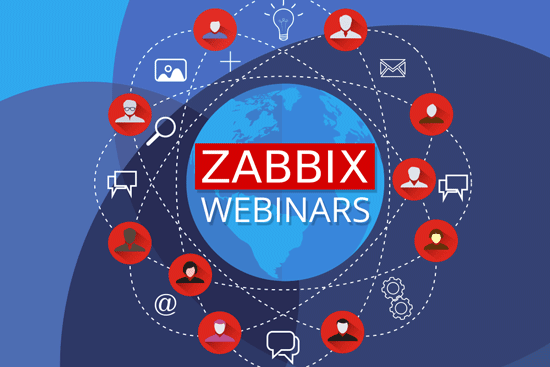 | | | |
| --- | --- | --- |
| | | Welcome our new Partner from the Netherlands, NEP, offering Zabbix solution to help their clients reduce risks of downtime when producing the world's biggest live and broadcast events around the globe, including the Academy Awards and the Olympic Games. |
Graduate from Zabbix Academy
Strengthen the professional growth of your team by signing up for the upcoming Zabbix Training events. Choose your preferable location and learn all the benefits of Zabbix 3.0.
Next month join training courses in Chicago, Paris, Sao Paulo, Brasilia and Moscow, available in different languages.

Uniting Zabbix Users
Companies and specialists from more than 65 countries trust in Zabbix Monitoring Solution and we are always curious to know where and how our software is used.
Let us know that you are a Zabbix user and add another point on the Map of Zabbix Installations around the world! Please fill out a form on our Users page and send it to us, and we will gladly publish your company profile on our website.

In this Issue

Training Schedule

Training Brochure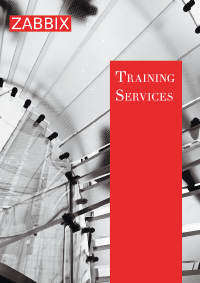 Books on Zabbix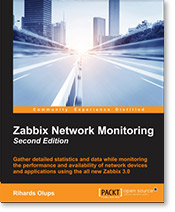 Follow Us