ZabConf 2016 Fun-Stuff Program
In the best traditions of Zabbix Conferences, we will make sure that you'll have a wonderful and fun time with your old and newfound friends. There's no better way to unwind and relax after the conference than have a sip of craft beer at the brewery!
Check out the Fun activities awaiting you this September and be a part of Zabbix Conference 2016.

And don't forget that Call for Papers ends soon!
Submit your talk by June 17 and share with others a story of how you use Zabbix.

| | | |
| --- | --- | --- |
| | | Zabbix 3.0.3, 2.2.13 and 2.0.18 are ready for download along with virtual appliances and RPM & DEB packages for Debian, Ubuntu, CentOS and RHEL. |
Large Scale Monitoring with Zabbix
A presentation on a case study "Monitoring more the 6000 hosts in Zabbix" is now available in PDF. Great speech by Ryan Armstrong at Perth DevOps May Meetup in Australia.

On June 8, Zabbix Japan Team along with six Certified Partners will participate in the largest network computing event in Japan – Interop Tokyo, featuring multiple seminars and talks at the Zabbix stand.

Paris Zabbix User Group Meetup

Don't miss exciting discussions on Zabbix at the first Zabbix User Group Meetup in Paris.
Join Alexei Vladishev and Zabbix French Community on June 23.

Less than a month left till Red Hat Summit on June 27-30. Looking forward to meet you in San Francisco at our booth #212 and share the latest Zabbix news and ideas with you.



Be Efficient – Be Certified
Explore Zabbix 3.0 potential from the best specialists by applying for Zabbix Training. This June, join training courses in sunny Sao Paulo (Brazil) and Catania (Italy) as well as other places all around the globe.
Read about how Zabbix certificate opens up many opportunities for you in the market in our latest blog post.

Build Your Career at Zabbix
Seize a great opportunity to become a Zabbix team member and take part in the development of the worldwide-known open source monitoring tool.
So if you are a C or PHP developer, test or support engineer, come and visit our career page to find out whether you are the one to join our Zabbix Team at the Riga office!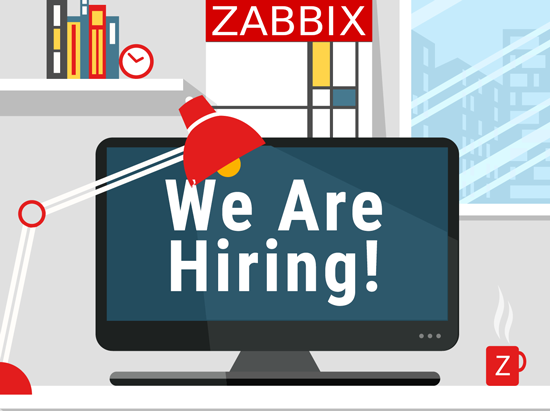 Expanding Partner Network

Voculus from Malaysia and RayanExon from Iran will now advance their IT services offer with Zabbix product and services.
In the meantime, our Certified Partner, S&T Slovakia, will improve the implementation of its ICT monitoring projects related to Zabbix as well as participate in the future development of Zabbix functionality.
We're proud to announce that Vantage Brazil elevates to Premium Partner status through the years of successful collaboration with Zabbix, being Zabbix Certified Trainer and hosting Zabbix Certified Specialist and Professional training courses in Brazil.

In this Issue

Training Schedule

Training Brochure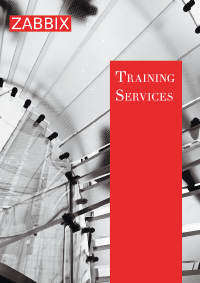 Books on Zabbix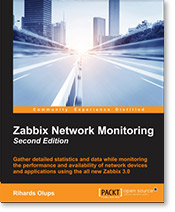 Follow Us