Getting Ready for Red Hat Summit
In less than 2 weeks, Zabbix will participate in a great Open Source expo – Red Hat Summit in San Francisco. The wait is almost over and now everything is ready for Zabbix to share the latest announcements with you from June 27 through June 30.
Join our teams from Europe, USA and Japan offices at the Zabbix booth #212, get updated on the burning topics and grab some Zabbix souvenirs with you, while you are there!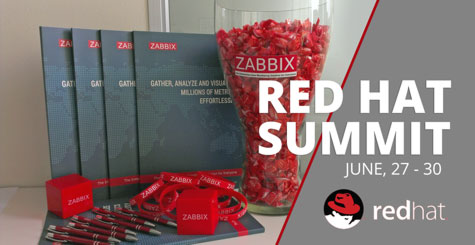 Last Days for Call for Papers
This Friday, June 17, is the last day to submit your talk for Zabbix Conference 2016, taking place on September 9-10.

17 speaker slots are already taken, but you still have a chance to take the stage of the biggest Zabbix event, gathering together IT professionals of different levels from the leading enterprises and organizations.

Register today and share with others how you use Zabbix in your business!



More Meetups

Zabbix Brazil Community will get together for São Paulo Meetup on June 18, where all kinds of professionals will share their ideas, success stories and challenges, faced while working with Zabbix.
On June 23, Zabbix French Community will meet to talk about Zabbix with its founder, Alexei Vladishev, at the first Paris Zabbix User Group Meetup.

Interop Tokyo Monitored by Zabbix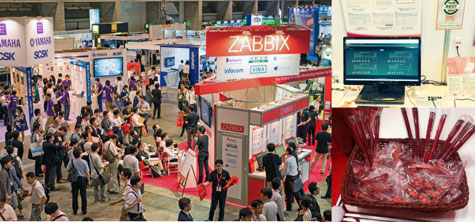 Zabbix Team spent a great time at the last week's large computing event in Japan – Interop Tokyo 2016, welcoming around 4 000 visitors to the Zabbix booth.
Apart from 3 days of demos and presentations delivered by Zabbix Team and partners, Zabbix Enterprise Appliance ZS-5300 for Japanese market was nominated as the finalist for the Interop 2016 Best of Show Award.
And did you know that the whole infrastructure of the expo, representing around 800 servers and devices, was monitored by 1U Zabbix Dell server?
Read about Zabbix performance, seminars, awards and other achievements at the expo in our photo blog post dedicated to this event.

Become Zabbix Expert in 5 Days
Learn all the nuances of Zabbix 3.0 by applying for Zabbix Professional Training. You will have a chance to get familiar with almost all Zabbix features in just a few days guided by experienced trainers.
Just now 11 new locations in North America have been added to our schedule of training courses hosted all over the world! Choose the best option for you and become Zabbix certified!

In this Issue

Training Schedule

Training Brochure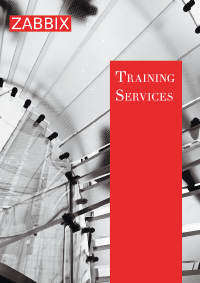 Books on Zabbix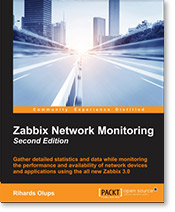 Follow Us