Zabbix Conference 2016

6th annual Zabbix Conference takes place on September 9-10, in Riga, Latvia.
Come to hear talks from numerous influential open source developers and operations experts. Exchange information, network, develop partnerships and new skills, be inspired by case studies and find out which tools and techniques to employ to get the most out of the latest and greatest - Zabbix 3.0.
Register now to get an Early Bird discount!
Have a burning topic, case study or captivating idea to share? Submit your talk and you could take part in our conference as a speaker!

Meetup in Moscow (March 12, Moscow, Russia)

Already fully booked, the meetup takes place on March 12, in the office of the company Badoo in Moscow, with Alexei Vladishev, Zabbix CEO, and Pavel Amosov, Zabbix lead designer, as speakers.

CeBIT (March 14-18, Hannover, Germany)

Next week meet Zabbix team face-to-face at CeBIT, Hall 2, stand B35/1. See you there!

Meetup in Riga (March 23, Riga, Latvia)

Join while there are free spots and share the excitement about Zabbix 3.0, while having a pleasant chat with Zabbix community and enjoying refreshing drinks and snacks!



Reach New Heights – Become Certified
Sharpen your knowledge and become a professional in Zabbix – take Zabbix Training courses in all parts of the world!
Apply now and learn from the best Zabbix specialists together with your team!

Share and find Zabbix templates, add-ons, modules and other Zabbix related extensions, created by our community!

Among the new listing are: Monitoring of HP MSA and SmartArray, Checkpoint, Supermicro devices, Dockerized Zabbix Agent, Zabbix agent for Arduino and more!
Ease Your Work with Zabbix Webinars
Zabbix webinars, free live screencasts by Zabbix professionals, are a great opportunity to enhance your understanding of Zabbix software and its capabilities.
In February, "What's new in 3.0" webinars in all languages broke the records of attendance!
Register for this and other Zabbix webinars in March and explore Zabbix!
In this Issue

Training Schedule

Training Brochure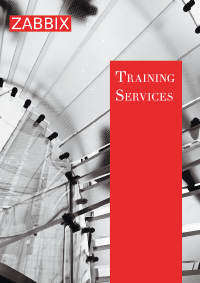 Books on Zabbix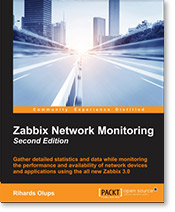 Follow Us