Zabbix 2.0.19, 2.2.15, 3.0.5 and 3.2.1 are now available for Download.
DEB & RPM packages and appliance files will be available shorty.

Read the Release notes to find out more.
Glimpses from Zabbix Conference 2016
Relive the moments we shared at Zabbix Conference 2016 once more, through the pictures posted in our Gallery Page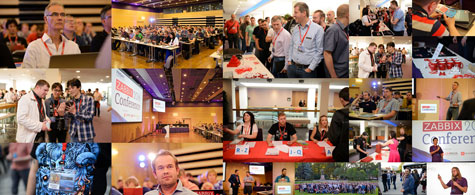 Reaching the World
In October Zabbix Team travels across the globe to participate in the leading technology and open source events in three different continents.
Percona Live Europe (October 3-5)

Our Team is their way back from the Percona Live Europe 2016 in Amsterdam, where our CEO - Alexei Vladishev held a speech titled "Monitoring All Elements of Your Database Operations with Zabbix".

Take an in-depth look into all aspects of Zabbix, from the origins to the latest features, introduced in Zabbix 3.2, by viewing the slides on SlideShare, packed with useful information.

GITEX (October 16-20)

GITEX is the third largest technology event in the world, welcoming multiple IT specialists and entrepreneurs from 35+ countries in Dubai to share their achievements and ideas in different fields.

Visit Zabbix stand to take part in Zabbix future plans, watch live demos and ask us your questions!

All Things Open (October 26-27)

With Open Source being the main topic of discussion, All Things Open unites 150 leading technology and business leaders with their keynotes and vision of open source projects, in Raleigh, NC.

Being one of the sponsors of this event, Zabbix can't wait to contribute and share its experience with thousands of the conference attendees.

Zabbix books are becoming more and more accessible for readers from around the world. Enjoy Mastering Zabbix in Russian (available from October 15), and many other Zabbix titles in multiple languages.
Zabbix Professional Courses
Overtake the competition with the new abilities and proficiency in Zabbix, acquired by becoming Zabbix certified!
In October, sign up for training courses in:
✔ Paris, France – October 6-7
✔ Austin, TX, USA – October 17-21
✔ Bremen, Germany – October 10-14
✔ Nossegem, Belgium – October 24-28

60 Minutes of Knowledge
Join any of the upcoming webinars in German, Italian, Spanish or Portuguese focusing on the topic of "What's New in Zabbix 3.2" and discover new features and possibilities opened up by the Zabbix 3.2 release.
In this Issue

Training Schedule

Training Brochure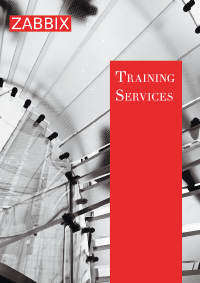 Books on Zabbix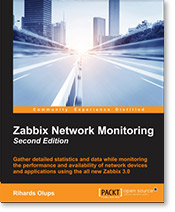 Follow Us