Zabbix 3.2 Released!
It's been a week since Zabbix 3.2 was released, introducing event correlation, support of tags, nested host groups, a new way of complex conditions creation with recovery expressions as well as other innovations and enhancements.

Download it now and discover flexibility and simplicity the new features bring.

You can find an overview of the new functionality on our What's New in 3.2 page.

Read our Release notes to find about upgrade procedure or contact us to require Professional service from our IT experts.

Here are some of the Zabbix-related articles in different languages worldwide:
Success of Zabbix Conference 2016
Breaking all the records this year, Zabbix Conference 2016 welcomed around 250 system engineers, cloud specialists, DevOps and CTOs from 38 countries all around the world.
2 days of powerful speeches, striking ideas, case studies, workshops and advanced solutions.

Thank you everyone for being with us at this event! Hope you enjoyed the medieval knight battles, Latvian brewing history and the movie night.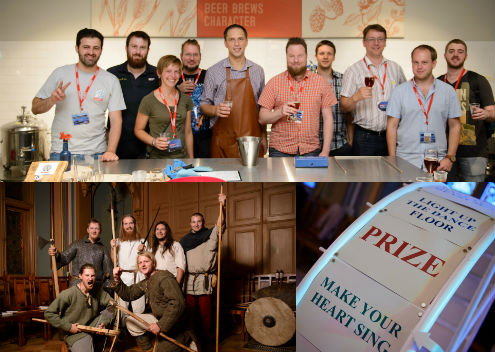 We're glad that you took a part of Zabbix with you, having collected our gifts, awards and souvenirs as well as your own craft beer!
| | | |
| --- | --- | --- |
| | | Let's relive the discussions about Zabbix-related tools, large projects and use cases presented at the conference. Find the slides of the presentations from ZabConf2016 speakers on our agenda page. |
Stay tuned for updates. Photos and videos are coming in a week!

Looking for New Connections
Percona Live Europe (October 3-5)

The Percona Live Conference is known for its dedication to open source databases, featuring multiple talks, tutorials and breakout sessions from top industry leaders.

Use an opportunity to learn about Zabbix architecture, scalability and performance by visiting our stand at Percona Live Europe in Amsterdam.

HighLoad++ (November 7-8)

We're looking forward to visiting Moscow in November for one of the biggest events for high-load systems in the world. Let's discuss Big Data, IoT, complex projects and enterprise-level performance, with Zabbix covering all these topics and much more.

Paris Open Source Summit (November 16-17)

Paris OSS gathers true open source lovers from all around the globe to share new innovative ideas in open source and expose the role of the key players in the market.

Come to Zabbix booth to meet our experts and local partners.

DevTernity (December 1-2)

Being one of the sponsors, we are honored to take part in one of the biggest IT events in the Baltics, happening in our hometown, Riga, Latvia.

Take your chance to build your career at Zabbix. Visit Zabbix stand to find out about the latest news and job opportunities in Zabbix.

Zabbix Professional Courses
Overtake the competition with the new abilities and proficiency in Zabbix, acquired by becoming Zabbix certified!
Be sure to register for a Training event near you, grow and obtain in-depth knowledge about Zabbix 3.2.
In October, sign up for training courses in:
✔ Austin, TX, USA – October 17-21
✔ Bremen, Germany – October 10-14
✔ Novosibirsk, Russia – October 4-6

Ask Us Your Questions
Join today's webinar "What's New in Zabbix 3.2", presented by Alexei Vladishev, and discover new possibilities granted by new functionality.
Keep an eye on our webinars schedule and use an opportunity to learn Zabbix 3.2 in English, Russian, German, Italian, Portuguese and Spanish.
In this Issue

Training Schedule

Training Brochure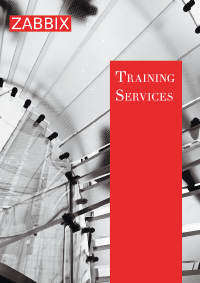 Books on Zabbix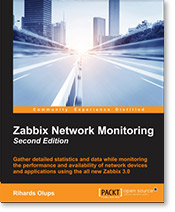 Follow Us