| | | |
| --- | --- | --- |
| | | Try out the recently released Zabbix 3.2.5rc1, 3.0.9rc1, 2.2.18rc1 and 2.0.21rc1. |
| | | Acquire insight on how to tune Zabbix and detect problems during our free Webinars. Join the upcoming sessions in German and Italian and keep an eye on our schedule for more! |
| | | Your infrastructure needs specific monitoring functionality? Make it a part of Zabbix through development services. |
| | | Join all kinds of discussions about Zabbix on our Forum, Blog, #zabbix IRC channel and social sites. |
| | | A shout-out to all our fans! It's been already 12 years since the Zabbix company made its first steps. Thank you for inspiring us, we have plenty of plans ahead! |
Yumeni uses Zabbix for monitoring cloud services, taking advantage of encrypted communication and scalability. Deployment of Zabbix was executed within one month, utilizing the AWS monitoring template released by TIS.

Read more in our case study.
Meeting Users Around the Globe
Zabbix Moscow Meetup
Last Saturday, Badoo Dev team welcomed around 200 people at their office for the Zabbix Moscow Meetup. Alexei Vladishev gave a sneak peek to Zabbix 3.4 and answered the most burning questions.
A meetup featured great talks and ideas, such as an interesting approach to improve the speed of the problem detection process from Badoo as well as the latest development for Zabbix Grafana plugin. Thank you everyone for coming!

Zabbix São Paulo Meetup (April 29)

Share your ideas and challenges in Zabbix with Zabbix Brazil community at the Meetup in São Paulo, organized by our Premium Partner Unirede Soluções Corporativas.

Red Hat Summit Boston (May 2-4)

Visit Zabbix booth #312 at this open source tech event to join in-depth discussions and bright talks about Zabbix, and have fun socializing with the Zabbix Team!

OpenStack Summit Boston (May 8-11)

We'll stay in Boston a bit longer to take part in the open infrastructure event, devoted to the latest open technologies.
Come to the booth A13 and learn about the role of Zabbix in a modern IT infrastructure including VMs, cloud and containers.

Zabbix Conference is the biggest Zabbix event, where system engineers, cloud specialists, DevOps and CTOs from all over the world get together in search for new monitoring tendencies and ideas.
Join us and be inspired! Less than a month left for Early Bird discounts!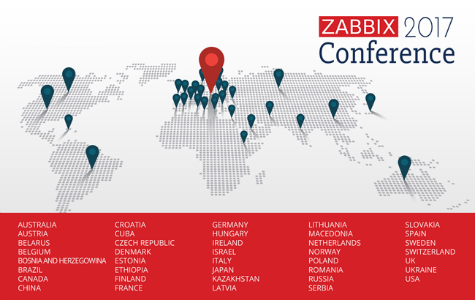 Stay up-to-date with Zabbix conference news on our website and Facebook page.
New Zabbix Certified Partner from the Netherlands, Falco Networks, provides innovative networking solutions to a wide range of public and private companies.

"At Falco Networks, we feel that the monitoring solution and responsive support offered by Zabbix fits very well to how we ourselves look at network monitoring and complements the rest of our network services portfolio".

Get Zabbix Certified
If you need to get on track with Zabbix fast, then Zabbix 5-day Training course is right for you! Sign up for a course which suits you best and enjoy the detailed instruction of Zabbix implementation.
Don't miss courses in China, Thailand, Chile, USA, Germany and the Netherlands scheduled for May.
If you are eager to learn along with your team members and the proposed locations are too far away, just write to us and we'll organize a training session right at your office.
✔

Detroit, MI, USA

Apr 24-28

Language: English

✔

Bielefeld, Germany

Apr 24-28

Language: German

✔

Shanghai, China

May 8-12

Language: English

✔

Riga, Latvia

May 8-12

Language: English

✔

Santiago, Chile

May 8-12

Language: Spanish

✔

Bologna, Italy

May 8-12

Language: Italian

✔

Utrecht, the Netherlands

May 8-12

Language: English

✔

Bangkok, Thailand

May 15-19

Language: English

✔

Porto Alegre, Brazil

May 15-19

Language: Portuguese

In this Issue

Training Schedule

Training Brochure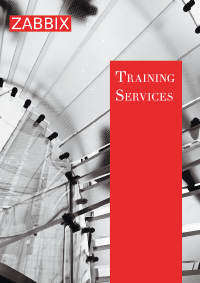 Books on Zabbix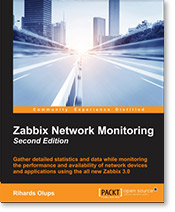 Follow Us