Grow with Your Team
Use Zabbix Training to explore Zabbix potential and increase the productivity of your IT infrastructure!
Learn together with your team members at your office by sending us your request or join any of the upcoming Zabbix Training courses all around the globe!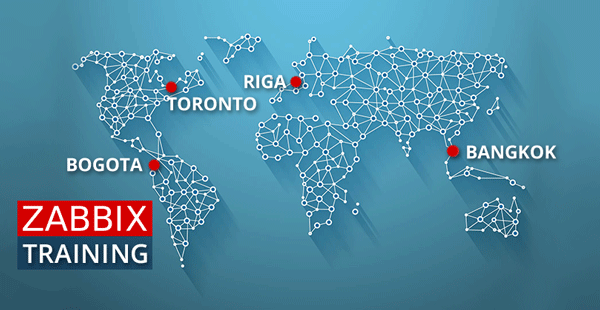 Combine bonuses:
✔ Gain new knowledge and explore the unique aura of
Bangkok, Thailand - May 15-19

✔ Become certified and meet Zabbix Team in person at our office in
Riga, Latvia – March 6-10
Multiple choices to participate in Zabbix training events en español:
✔ Bogotá, Columbia - March 6-10
✔ Buenos Aires, Argentina - April 10-14
✔ Santiago, Chile - May 8-12
Explore other Zabbix Training locations by visiting our website.