| | | |
| --- | --- | --- |
| | | Manage your monitoring with Zabbix. Find the guidance you need in our documentation and books, available in different languages. |
| | | If you have specific tasks for Zabbix, custom development may be the answer you're looking for. Tell us what you need! |
| | | Stay tuned and join all kinds of discussions about Zabbix on our Forum, Blog, #zabbix IRC channel and social sites. |
| | | Fun Fact! Last year Zabbix Team wrote 83,000 fresh lines of code, adding new features and functionality. |
Open Technologies for Growth (February 2)

The event welcomes all kinds of IT industry leaders with new IT trends as well as mature projects.
Alexei Vladishev, Zabbix CEO, will share his experience on how Open Source Software shapes the landscape of modern IT industry.

IT&MEDIA FUTUREcongress (February 23)

Meet our partner Rhein-Main Solutions at the stand D11 and get an insight into security monitoring with Zabbix and how the early problem recognition leads to the prevention of expensive failures.

Become an Expert in Zabbix
Zabbix Training is designed for you to learn everything about Zabbix architecture, tuning and functionality along with the hands-on practice of Zabbix deployment.
Meet new Certified Experts of Zabbix, having gained valuable knowledge at the last week's training at our Riga office.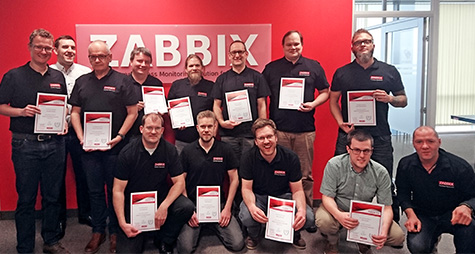 Become an expert as well, enjoying the benefits of Zabbix Professional courses all over the world! Choose the place from our Training Schedule or ask us to come to your office.
✔ Sydney, Australia - Feb 6-10 - Language: English
✔ Turin, Italy - Feb 6-10 - Language: Italian
✔ Paris, France - Feb 13-17 - Language: French
✔ Moscow, Russia - Feb 13-17 - Language: Russian
✔ Sao Paulo, Brazil - Feb 13-17 - Language: Portuguese
✔ Tehran, Iran - Feb 26-Mar 2 - Language: English

Business Expansion Opportunities
Welcome our new Certified Partner, Secadm GmbH, keeping an eye on IT infrastructure security with Zabbix.

Being engaged in custom-made software for their clients, Rhein-Main Solutions, a Zabbix Certified Partner, is using Zabbix as a reliable tool for problem prediction and notification.




Our extensive partner network helps us to provide worldwide support to the companies using Zabbix. Become a Zabbix partner in your country! Explore the partnership benefits on our Partners page.
Companies and specialists from more than 65 countries trust in Zabbix Monitoring Solution and we are always curious to know where and how our software is used.
Let us know that you are a Zabbix user and add another point on the Map of Zabbix Installations around the world!
Fill out a company profile form on our Users page and send it to us, and join the big names on our website!
Build Your Career at Zabbix
Take your chance to reach new heights with a unique project on a global scale!
If you are a developer, test or support engineer, or simply are proficient in Zabbix, come and visit our Career page to find out whether you are the one to join our Zabbix Team at the Riga office!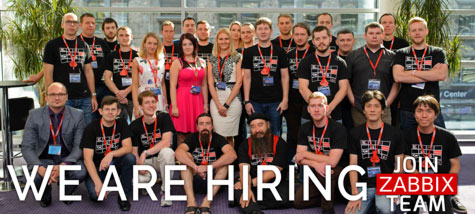 In this Issue

Training Schedule

Training Brochure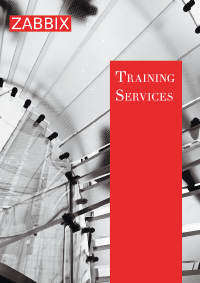 Books on Zabbix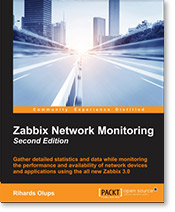 Follow Us