Let us highlight a few features that will be included with the upcoming Zabbix 3.4 release.

Redesigned dashboards - we introduced support of multiple dashboards with ownership and sharing options.
Notifications of problem acknowledgement - receive a notification in all the ways available in Zabbix when a trigger-generated problem has been acknowledged.
Execute remote commands - remote commands and global scripts are executed on hosts monitored by proxies, by the agent on the target host.

+ extensive number of other features and improvements!

Explore the alpha release and discover the full potential of the upcoming Zabbix 3.4.

Zabbix 3.2.7, 3.0.10 and 2.2.19 are released and ready for Download. Packages and appliance builds are coming very soon!

We have just returned from Teheran, where we joined ELECOMP, an annual exhibition dedicated to IT and electronics, held for over 20 years.

If you have a passion for meeting Zabbix enthusiasts in your region, by organizing a local meet-ups - give us a heads-up. We will be happy to promote your event and provide you with Zabbix materials.

Now's a great time to become an owner of a Zabbix books, as Packt Publishing is offering all Zabbix titles with a huge discount!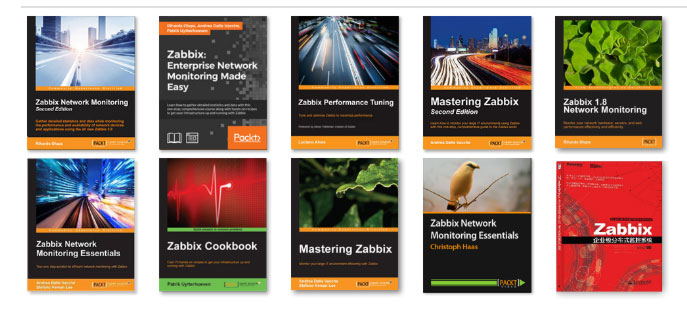 Dive into Zabbix Conference 2017 Agenda!
The speeches are selected and the planned agenda for Zabbix Conference 2017 is now published.
Throughout two days you will be inspired by motivating case studies and guided thought an in-detail exploration of monitoring complexities in cloud environments, large clusters and containers.
You will learn about Zabbix integration with numerous services, and gain heaps of knowledge straight from the source - our developers. Not forgetting workshops and a chance to get Zabbix Certified
Still, we encourage you to visit the agenda page and learn more on the planed agenda for yourself.

Final month of registration!
Only 30 days have left until the registration for full conference packages will be closed.
If you are leaving for a vacation, be sure to note the deadlines, so you don't miss the chance to participate in the most important Zabbix event of the year!
Reminder! You still have a chance to rock the stage for the length of a power-ballad, by becoming a Lightning Talk speaker. Last few spaces available!

Highlighting Zabbix Users
We are proud for every deployment of Zabbix throughout more than 65 countries around the world, by companies ranging from start-ups to Fortune 500 companies that trust in Zabbix Monitoring.
Highlight your business and let us mark your story of success on our Map of Zabbix Installations, by filling out a company profile form on our users page and sending it to us.

Build Your Value with Zabbix Training
Stack your experience and build-up your expertise – learn the skills that are in demand in the world of IT infrastructure.
Sign-up for Zabbix Training courses taking place each week, all around the world!
✔

Paris, France

August 7-11

Language: French

✔

Porto Alegre, Brazil

August 7-11

Language: Portuguese

✔

Moscow, Russia

August 21-25

Language: Russian

✔

Bielefeld, Germany

Aug 28 – Sep 1

Language: German

✔

Zwolle, Netherlands

September 4-8

Language: English

✔

Riga, Latvia

September 18-22

Language: English

✔

Montreal, Canada

September 25-29

Language: English

✔

Nossegem, Belgium

September 25-29

Language: English

In this Issue

Training Schedule

Training Brochure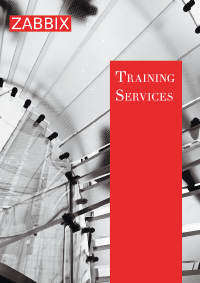 Books on Zabbix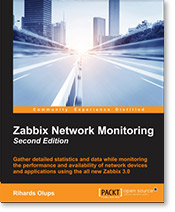 Follow Us