Join our Webinars to find out the best techniques in tuning Zabbix, triggers' role in problem detection, plus, don't miss Zabbix and Nagios comparison on June 28, in German!

How do you use Zabbix? Are you monitoring servers, managing a cloud or even a smart house? Tell us your story!

Last week, we soaked up inspiration at RITfest in Moscow – 2 days of new connections and bright ideas! Our next stop in Moscow will be HighLoad++ 2017 on November 7-8.
End of Road for Zabbix 2.0 Support
Announcing the end of support for Zabbix 2.0.
If you haven't already - migrate to Zabbix 3.0, supported till 2021!
Breaking Records at Interop Tokyo
For the 5th time in a row, Zabbix has participated in Interop Tokyo – the biggest network computing expo in Japan, infrastructure of which was fully monitored by Zabbix!
5,000 visitors at the Zabbix stand, innovative ideas, Zabbix robots and contests – read about all of this in our dedicated blog post.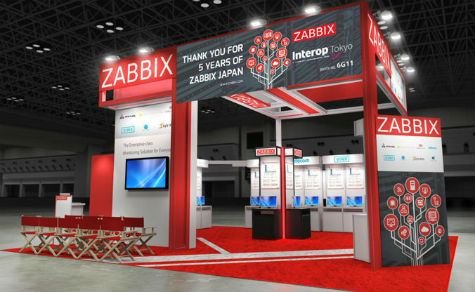 While Call for Papers is in full swing, we're giving you a sneak peek of what is going to be covered at this year's event.
Monitoring AWS, clusters and containers, Zabbix fusion with services, case studies and more in the Zabbix Conference 2017 agenda.

Register and enjoy the 2 days of monitoring passion, powerful speeches, workshops and fun events!



Welcome Our Silver Sponsor!
Systematica has been a loyal Zabbix Partner for 8 years, now holding the status of the Zabbix Premium Partner and Zabbix Certified Trainer.

Systematica designs and manufactures solid and secure network infrastructure, constantly monitored to ensure continuity of services. It also provides additional tools in order to comply with local law regulations and pro-actively detect possible issues.
Enlarging Partner Network
Insitu, a unique system integrator from Israel and new Zabbix Reseller, will satisfy customers' requirements for integrations to customers' systems and turnkey projects with Zabbix professional support options.

Zabbix Reseller BSM Consultoria, a consulting company from Venezuela, will now successfully implement Zabbix in their monitoring tasks for their clients.





Our extensive partner network helps us to provide worldwide support to the companies using Zabbix. Become a Zabbix partner in your country! Explore the partnership benefits on our Partners page.
Become Zabbix Expert in 5 Days
Use the opportunity to learn from our specialists and grow professionally. Save a seat for a 5-day Zabbix Training course designed to teach you the art of Zabbix automation by learning and practicing Zabbix in different tricky scenarios.
Visit our Training Schedule to explore all training possibilities.
✔

Bielefeld, Germany

June 19-23

Language: German

✔

Paris, France

June 19-23

Language: French

✔

Keele, UK

June 26-30

Language: English

✔

Buenos Aires, Argentina

July 3-7

Language: Spanish

✔

Munich, Germany

July 3-7

Language: German

✔

Bologna, Italy

July 4-5

Language: Italian

✔

Denver, CO, USA

July 10-14

Language: English

✔

São Paulo, Brazil

July 17-21

Language: Portuguese

In this Issue

Training Schedule

Training Brochure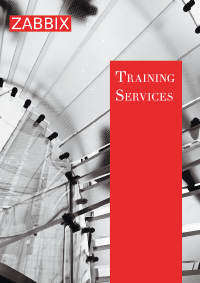 Books on Zabbix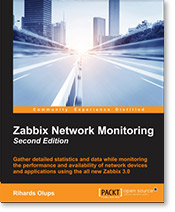 Follow Us