Explore Zabbix add-ons created by our community on Zabbix Share.

With the latest templates and modules, collect Hyper-V metrics per VM, discover Zabbix Template Convertor, partition PostgreSQL tables with ease, monitor Mikrotik routers and OracleVM + much more!

In August, meet Zabbix Dev Team at true Open Source event in Germany - FrOSCon. Join - the entry is free!

Be up-to-date with the latest Zabbix announcements and projects. Join all kinds of discussions about Zabbix on our Forum, Blog, #zabbix IRC channel and social sites.

Join the Movement!
If you are passionate about monitoring, then Zabbix Conference 2017 is the right place to visit! In this video, Zabbix CEO Alexei Vladishev, will tell you why!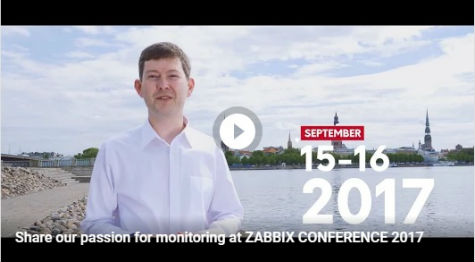 We are anticipating a wide range of talks - cloud, containers, Zabbix integration with different services, case studies, workshops from the Zabbix Dev Team and more – in our pre-agenda. Call for Papers is due next Tuesday, July 4!
Become part of #ZabConf2017 to meet business-oriented, technical and community-driven people from various fields - save your seat now!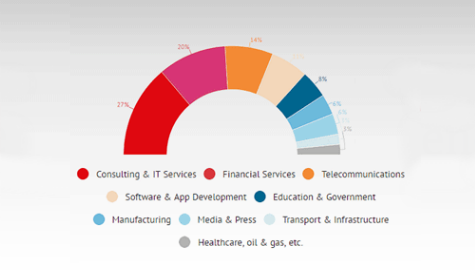 Expanding Zabbix Services Worldwide
We are proud of our partner network, helping us provide Zabbix support to the companies worldwide! Explore the perks of building business relationships with Zabbix on our Partners page.
Zabbix Reseller Servodata from the Czech Republic enriches IT solutions portfolio with Zabbix monitoring platform.

Belgian consulting and security company LogicalTIC has decided to become Zabbix Reseller after more than 4 years of experience with the product. "Zabbix helps us to maintain all our infrastructures on a day-to-day basis as well as to provide the best possible services to our customers".

Kirti Telnet, a leader in data communication solutions in India, has become the first Zabbix Reseller to provide Zabbix services in the Indian market.

Universal-PC Technology Development offers professional, efficient, safe and reliable IT services, now possessing the status of Zabbix Reseller in China.










Ways to Become Zabbix Certified
Zabbix Training is the fastest way to achieve an advanced knowledge of Zabbix shared by the best Zabbix trainers all around the globe.
If you are eager to learn along with your team members and the proposed locations are too far away, then tell us where you want us to come!
There is always a chance to master Zabbix at the Zabbix office in Riga, Latvia. We are organizing training on September 18-22, right after Zabbix Conference 2017. Enjoy 3 in 1 – be inspired at the biggest Zabbix event, meet our Team in person and become a Zabbix certified expert!
✔

Denver, CO, USA

July 10-14

Language: English

✔

São Paulo, Brazil

July 17-21

Language: Portuguese

✔

Heiloo, Netherlands

July 24-28

Language: English

✔

Paris, France

August 7-11

Language: French

✔

Porto Alegre, Brazil

August 7-11

Language: Portuguese

✔

Moscow, Russia

August 21-25

Language: Russian

✔

Riga, Latvia

September 18-22

Language: English

Build Your Career at Zabbix
Seize the opportunity to reach new heights with Zabbix projects on a global scale!
Visit our Career page to find out the job positions available and join Zabbix Team at our offices in the USA and Latvia!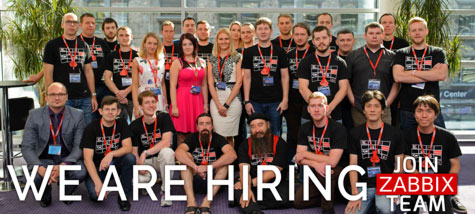 In this Issue

Training Schedule

Training Brochure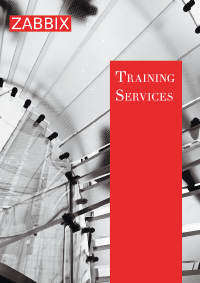 Books on Zabbix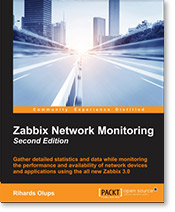 Follow Us