| | | |
| --- | --- | --- |
| | | Download Zabbix 3.2.4 together with VM appliances and RPM/DEB packages for Debian, CentOS, RHEL and Ubuntu. |
| | | Thanks to Zabbix community meetups you can learn about Zabbix everywhere! Last week, a Zabbix user group met in Toulouse to discuss essential topics. Tomorrow, there'll be another meetup, this time in Amsterdam. |
| | | Today we are taking part in the Career Day, speaking to the next Zabbixers at the Transport and Telecommunications Institute in Riga. Seize a great opportunity to join our Team as well! Discover what you can do for Zabbix on our careers page. |
How to get you infrastructure running with Zabbix? Find a comprehensive guide along with hands-on recipes in the Zabbix books.

Discover Zabbix manuals in different languages on our website.

A global expo for digital business, CeBIT 2017, is in full swing now, welcoming more than 200,000 IT specialists in Hannover, Germany.
Want to witness technical demos and take part in Zabbix tutorials?
Come to the Hall 2, stand A31 right now! We're showing the real capabilities of Zabbix!

Making Smart Monitoring Decisions
What lies behind efficient IT infrastructure? How to reach perfection in Zabbix? Find many answers and meet like-minded people and specialists from various industries at Zabbix Conference 2017!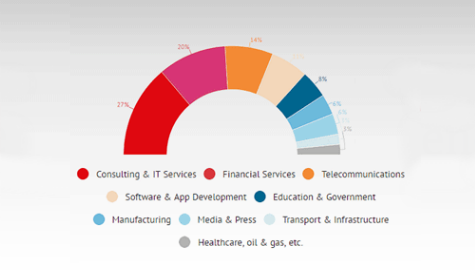 Welcome Our Silver Sponsor
We are honored to present the Silver Sponsor of this year's conference - Quadarta di Bellini Dimitri from Italy – a Zabbix Premium Partner and Certified Trainer.

With four years of experience in organizing and hosting Zabbix Certified Specialist and Professional training courses in Italy and more than 15 years of experience in providing IT services, Quadrata successfully helps large and medium-sized enterprises optimize business processes.
Access niche audience, increase your exposure and build new contacts. Explore the sponsorship benefits of #ZabConf2017!

Are You Zabbix Certified?
Join Zabbix Training and become a Zabbix Certified Professional, adding new skills of Zabbix implementation to your experience.
Only 5 days - and you're certified! Choose one of the multiple training events in different languages and locations around the world:
✔

Nossegem, Belgium

Mar 27-31

Language: English

✔

Saint Petersburg, Russia

Mar 27-31

Language: Russian

✔

Sao Paulo, Brazil

Apr 3-7

Language: Portuguese

✔

Buenos Aires, Argentina

Apr 10-14

Language: Spanish

✔

Turin, Italy

Apr 10-12

Language: Italian

✔

Paris, France

Apr 10-14

Language: French

✔

Detroit, MI, USA

Apr 24-28

Language: English

✔

Bielefeld, Germany

Apr 24-28

Language: German

In this Issue

Training Schedule

Training Brochure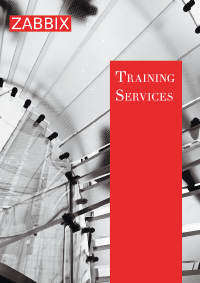 Books on Zabbix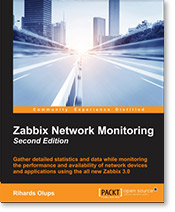 Follow Us