| | | |
| --- | --- | --- |
| | | Download Zabbix latest releases: Zabbix 3.2.4, 3.0.8 and 2.2.17. |
| | | Find a case study on how a Zabbix Certified Partner from Japan, YEC Solutions, relies on Zabbix for data center monitoring. Share you story of how you use Zabbix! |
| | | On March 14, join Zabbix User Group Meetup for Zabbix French community! More Zabbix discussions – this time in Toulouse. |
| | | In less than 2 weeks, see Zabbix in action, collecting real-time data at the largest digital expo CeBIT 2017 in Germany. Catch up with the Zabbix Team at the booth A31, Hall 2! |
Share and find Zabbix templates, add-ons, modules and other Zabbix related extensions, created by our community!

Among the latest listings are: monitoring of NTP servers, VMware data stores, Broadcom, Linux disk performance, Canon printers + more.
Join us for Zabbix Conference 2017 – a place to meet monitoring experts, company leaders and Zabbix developers.

What to expect from ZabConf2017? Diversity of content!
During September 15-16 you'll witness various How-To talks, case studies, innovations and new techniques. And while we are compiling this year's agenda, have a look at the speeches of Zabbix Conference 2016.
Get recognition and share your expertise – become a speaker! And don't forget that brevity is the soul of wit, save a slot for a 5-minute Lightning Talk. Submit your topic now!

Be Efficient – Be Certified
Sign up for Zabbix Professional Training courses and become an expert in Zabbix!
In less than a week, you will learn everything about Zabbix architecture, tuning and functionality along with the hands-on practice of Zabbix deployment.
Zabbix Training happens all around the globe in multiple languages! Just visit our Training Schedule and pick a course for you:
✔

Nossegem, Belgium

Mar 27-31

Language: English

✔

Saint Petersburg, Russia

Mar 27-31

Language: Russian

✔

Sao Paulo, Brazil

Apr 3-7

Language: Portuguese

✔

Buenos Aires, Argentina

Apr 10-14

Language: Spanish

✔

Turin, Italy

Apr 10-12

Language: Italian

✔

Paris, France

Apr 10-14

Language: French

✔

Detroit, MI, USA

Apr 24-28

Language: English

Striving for Excellence in Business
Congratulations to ITManaged.Solutions from the USA on a leap forward towards the Premium Partner status, proving their excellence and professionalism of the personnel in a short period of time.

A new Zabbix Certified Partner, Hatomi from Poland, frames complex monitoring with Zabbix.

YEC Solutions, a Zabbix Certified Partner from Japan, relies on Zabbix for safety and security of their IT services, enjoying the opportunity to certify the employees at the Zabbix Professional Training.






Our extensive partner network helps us to provide worldwide support to the companies using Zabbix. Become a Zabbix partner in your country! Explore the partnership benefits on our Partners page.
In this Issue

Training Schedule

Training Brochure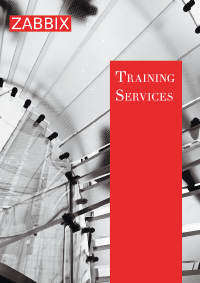 Books on Zabbix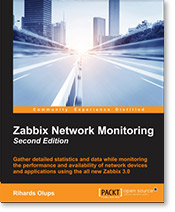 Follow Us