Try out Zabbix 3.2.6rc1 and download the newly released Zabbix 3.0.9, 2.2.18 and 2.0.2 along with packages for CentOS, Debian, Oracle Linux, RHEL & Ubuntu.

Discover comprehensive guides in Zabbix documentation and books.

On May 17, meet Zabbix at Open Source Day in Warsaw. Alexei Vladishev will deliver a speech, revealing more news on the future of Zabbix.

Explore Zabbix add-ons created by our community on Zabbix Share.

Among the latest listings: Monitoring Rack ATS, Windows Storage Spaces & Event Log, integrating CloudWatch, PyOra and more Zabbix templates to put into practice!
Item value preprocessing

Zabbix 3.4 will feature data preprocessing tab, which brings together all previously separated item value options.
Join Zabbix Webinars and discover the best practices on Zabbix, shared by Zabbix specialists from different countries. This week sign up for sessions in German, Spanish and Italian!
Get a quick response to a topical issue live and for free!

Two Weeks in Boston
Find us at Red Hat Summit now!
This week Zabbix is shining at one of the biggest open source events, Red Hat Summit in Boston, MA. Challenge our Team with your questions at the booth #312 and win some Zabbix souvenirs!

OpenStack Summit Boston (May 8-11)

We'll stay in Boston for the next week as well to take part in OpenStack Summit! Meet us in booth A13 and learn about monitoring VMs, cloud and containers with Zabbix.

Discover what Zabbix Conference 2017 will bring. Follow our agenda page for upcoming presentations and updates.
9 days left for Early Bird discounts! Plan your trip to Riga today and have a glimpse of your carefree stay at the venue of ZabConf2017.
Welcome Our Sponsors!
IT Managed Solutions – Gold Sponsor

IT Managed Solutions, our Premium Partner, is an IT services company from the USA delivering innovative technology solutions to businesses worldwide.

Its growing managed services portfolio includes globally standardized managed services products for automation, network and server build and monitoring, backup and recovery, disaster recovery, data centers and security.

Xifeo from the Netherlands delivers consultancy to a variety of customers with a complex ICT environment.

Xifeo, being a loyal Zabbix Certified Partner for already 3 years, designs, deploys and supports complex ICT environments based on Linux or Windows.

Get Zabbix Certified
Welcome new Zabbix Certified Trainers ready to share their expertise with you!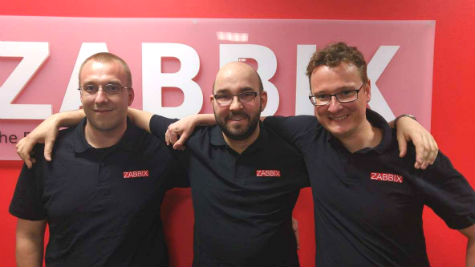 Join the upcoming Zabbix Training courses all around the globe:
✔

Bangkok, Thailand

May 15-19

Language: English

✔

Porto Alegre, Brazil

May 15-19

Language: Portuguese

✔

Munich, Germany

May 29-June 2

Language: German

✔

Nossegem, Belgium

May 29-June 2

Language: English

✔

Los Angeles, CA, USA

June 5-9

Language: English

✔

Paris, France

June 9-13

Language: French

✔

Turin, Italy

June 12-16

Language: Italian

✔

Bielefeld, Germany

June 19-23

Language: German

✔

Keele, UK

June 26-30

Language: English

In this Issue

Training Schedule

Training Brochure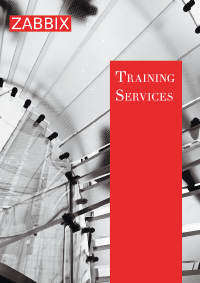 Books on Zabbix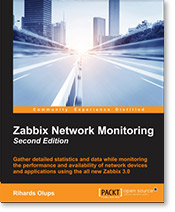 Follow Us