Download Zabbix 3.4.2, 3.2.8, 3.0.11 and 2.2.20 together with appliances and packages for Debian, CentOS, Oracle Linux, RHEL and Ubuntu.

Mass data collection with Zabbix 3.4 – ways of gathering and preprocessing metrics with ease!
Explore it in depth using Mercury236 and smartmontools as examples - in our dedicated blog post.

Continuing translating Zabbix and making it handier, with Zabbix frontend now available in Turkish! Contribute to Zabbix translation!

Zabbix Webinars are multilingual as well! Sign up for free and learn how to tune Zabbix, how to benefit from Zabbix 3.4 and more.
Highlighting Zabbix Conference 2017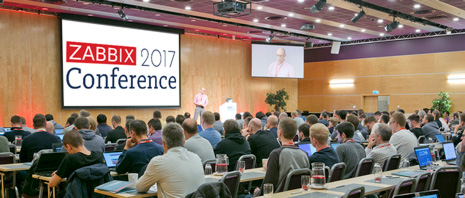 Curtains closed! Thank you all for joining us at the biggest Zabbix Conference so far! Exciting talks, tricky topics, community solutions, workshops and fun stuff. You can explore all the presentation slides on our agenda page.
Zabbix Conference is over, but there's so much more up ahead! Photo gallery and videos are coming soon!
In the meantime, dive into the Conference Day 1 again with our blog post. Let's relive the discussions about Zabbix-related tools, large projects and use cases presented at the conference.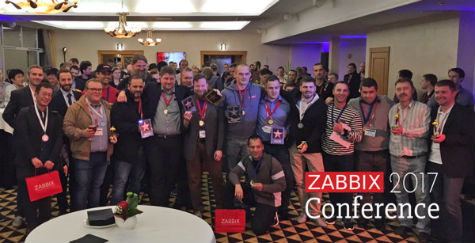 Meet Zabbix at GITEX
Next week, we'll be heading to one of the greatest and richest city of open possibilities and innovations – Dubai, where the biggest IT expo in the Middle East, GITEX, will take place for the 37th time.
Gitex is the third largest technology event in the world gathering tech pioneers, futurists, business leaders and IT professionals from all over the world.
We'll take part in the event already for the 2nd time, presenting new functionality and interesting use cases, expanding the reach of Zabbix services in the Middle East market.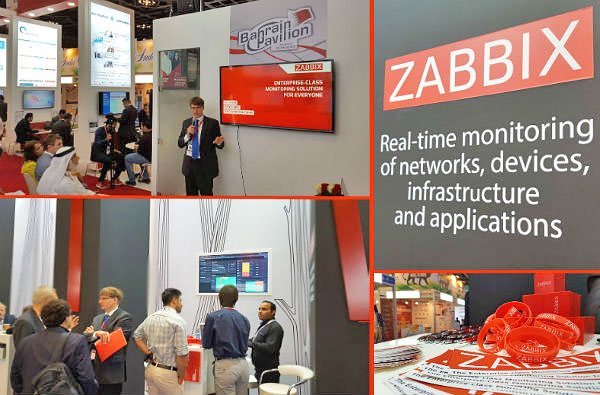 Be Efficient – Be Certified
Take the fastest way to become an expert in Zabbix – join Zabbix Professional Training!
Zabbix courses happen in multiple languages throughout Europe, the USA, Latin America and Asia.
Just visit our Training Schedule and pick a course for you:
✔

Turin, Italy

October 2-6

Language: Italian

✔

Paris, France

October 2-6

Language: French

✔

Bielefeld, Germany

October 9-13

Language: German

✔

Moscow, Russia

October 9-13

Language: Russian

✔

Heiloo, the Netherlands

October 9-13

Language: English

✔

Bologna, Italy

October 9-13

Language: Italian

✔

Porto Alegre, Brazil

October 16-20

Language: Portuguese

✔

Munich, Germany

October 16-20

Language: German

✔

Lima, Peru

October 23-27

Language: Spanish

✔

Chandler, AZ, USA

November 6-10

Language: English

Never Stop Running with Zabbix
Zabbix Team is working hard constantly. What do we love as much as coding? Sport!
Zabbix Team has recently taken part in Zabbix Annual Sports Games, Nike Riga Run Marathon, and LikeIT Football tournament. We're fast, we're determined, and we're ready for new challenges!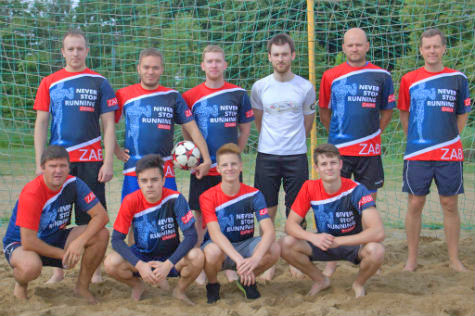 In this Issue

Training Schedule

Training Brochure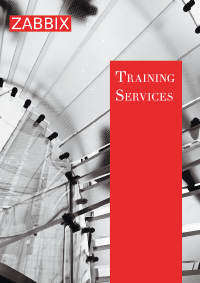 Books on Zabbix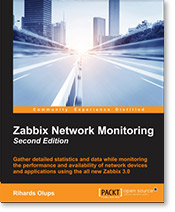 Follow Us