| | | | |
| --- | --- | --- | --- |
| | | The last Zabbix Webinars for this year will be provided in Italian, Spanish and German. Learn the free webinar schedule and join. | |
| | | Chat with us anytime! Join all kinds of discussions about Zabbix on our Forum, Blog, #zabbix IRC channel and social sites. | |
| | | Zabbix 4.0.3rc1 release is ready! Source files are available for Download and test. | |
JOIN ZABBIX PARTNERSHIP NETWORK
This month Axel IT has received a Zabbix Premium Partner status – the testament of special knowledge, skills and experience. Zabbix partnership network keeps growing, making professional Zabbix services even more accessible for users all around the globe.
But there is an inverse dependence too. Becoming Zabbix partner gives very high exposure among potential customers and access to exclusive sales, marketing and technical base provided by Zabbix professionals. Explore all benefits of Becoming Zabbix Partner.

GET ZABBIX CERTIFIED IN 2019
We have published a Zabbix Professional Training schedule for the next year. Expanded training program opens new opportunities for both: beginners and professionals.
New users can get the first Zabbix experience online, as well as actual professionals – explore the program deeper, being trained by experienced experts. Book your course in advance!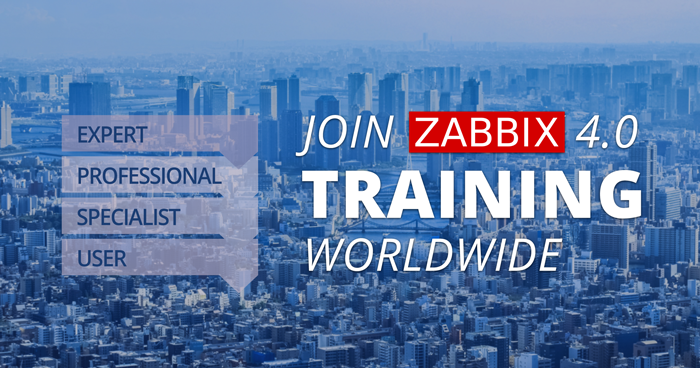 GREETINGS FROM ZABBIX
This is the final Zabbix Newsletter this year. Holidays are coming, so it's time to enjoy this beautiful time. Let's meet in 2019 and rock the new year with the new achievements! Happy Holidays!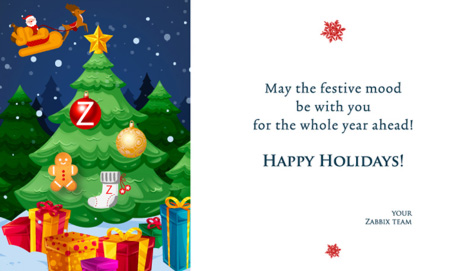 Zabbix Conference Benelux 2019 (Feb 1 - 2)

The first Zabbix Conference Benelux will be mostly dedicated to the new Zabbix release.

Since version 4.0 has appeared on the market, many new features should be discovered and will certainly be discussed and explained during the Conference.
In this Issue

Training Schedule

Join Community

Follow Us

Books on Zabbix