| | | | |
| --- | --- | --- | --- |
| | | Zabbix 4.0 is on its way! Download and try out 4.0.0alpha3. Let's have a sneak peek of the upcoming functionality: | |
Support of inventory macros in event tags
Search of problems by trigger name
No borders for your visualization
+ extensive number of other features and improvements!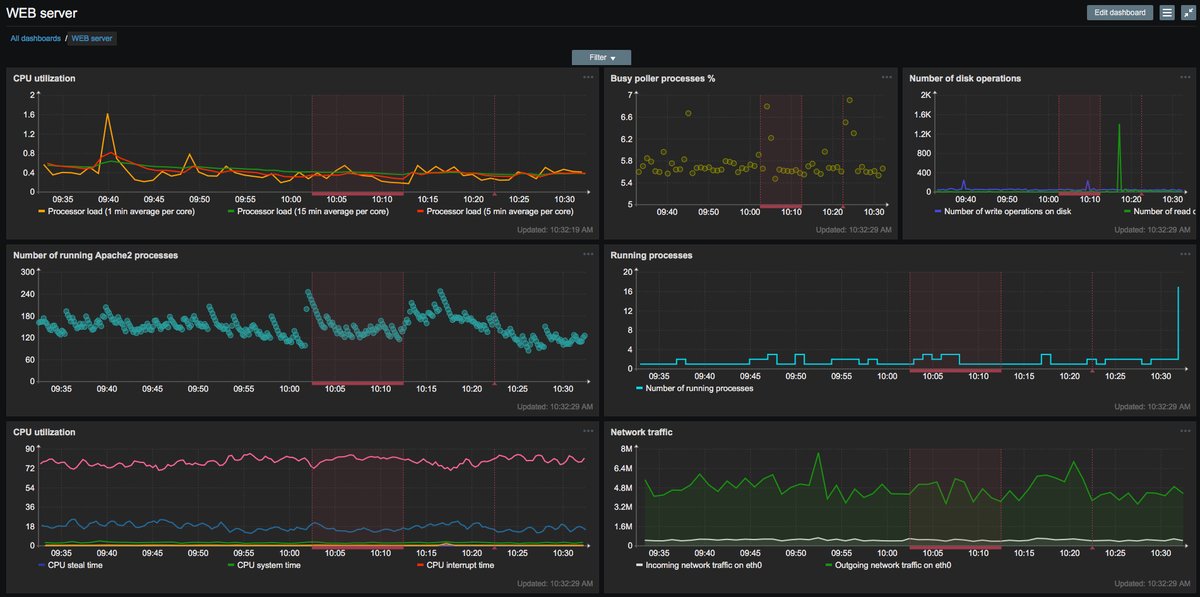 | | | | |
| --- | --- | --- | --- |
| | | Learn how Zabbix can be integrated with ticketing, configuration management, visualization, and other IT systems – join Webinar on Zabbix API today at 10:00 GMT –5. | |
| | | Extend your Zabbix! Find ~2,000 icons for Zabbix maps & use templates for Mikrotik Wireless LLD, Percona MySQL, IPMI Power Supply Sensors + more at Zabbix Share. | |
| | | When you need to get things done fast and accurate, save your resources by relying on Zabbix team of experts for integration, upgrading and problem solving. | |
ZABBIX SUMMIT 2018
Mark October 5-6 in your calendar as the date you will visit the premier Zabbix event about monitoring, traditionally being hosted in Riga, Latvia.
CFP is open, so craft your topics and take the stage of #ZabbixSummit18!
Exhibit at the Zabbix Summit and gain publicity among tech-savvy audience from all over the world. Discover sponsorship opportunities and benefits.
Get the feel of the Zabbix events – watch the video of how it was last year: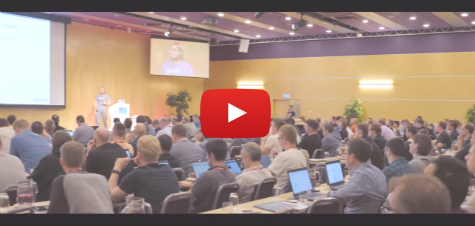 Zabbix On The Road - Criciúma (February 24)

How about another Zabbix Meetup in Brazil? On February 24, join the meetup, organized and hosted by Zabbix Premium Partner Unirede. Let's talk about Zabbix!

SCALE 16x (March 9-11)

Find booth #705 and see Zabbix in action! Zabbix Team will inspire you with multiple examples of monitoring all kinds of IT resources, proving that you can rely on Zabbix in countless scenarios.

ZabConf LatAm 2018 (April 26-28)

Join the largest Zabbix event in Latin America, set out your ideas, learn and evolve together with the Zabbix community. Register for Zabbix Conference LatAm, taking place this April in Porto Alegre, Brazil.

ZABBIX TRAINING
Zabbix Professional Training is designed to teach you the art of Zabbix automation by learning and practicing Zabbix right on the spot and with an experienced trainer.
When visiting our Training Schedule, just click "By Regions" and get Zabbix Certified all around the globe – USA, Japan, China, Brazil, Europe + more.
✔

Detroit, MI, USA

February 19-23

Language: English

✔

Moscow, Russia

Feb 26 - Mar 2

Language: Russian

✔

Porto Alegre, Brazil

March 5-9

Language: Portuguese

✔

Milan, Italy

March 12-16

Language: Italian

✔

Harpenden, UK

March 19-23

Language: English

✔

São Paulo, Brazil

March 19-23

Language: Portuguese

✔

Munich, Germany

March 19-23

Language: German

✔

Heiloo, Netherlands

March 19-23

Language: English

In this Issue

Training Schedule

Training Brochure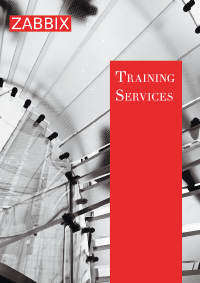 Books on Zabbix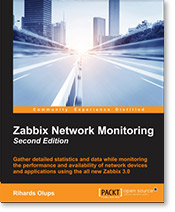 Follow Us