| | | | |
| --- | --- | --- | --- |
| | | On the road to 4.0, we are super happy to reveal a small yet extremely useful add-on for Zabbix dashboards - kiosk mode! Clutter free view to stay focused and more productive. Ready for video walls coming soon! Try out 4.0.0alpha4. | |
| | | This month, Zabbix has been chosen as a "Staff Pick" Project on SourceForge. Read an interview with Zabbix CEO, Alexei Vladishev, unveiling the Zabbix path to success and future plans. | |
| | | Zabbix Forum has got a fresh look, introducing mobile compatibility, mnemonic URLs, avatars, private messaging and a chance to like your favorite posts. Check this out, you'll love it! | |
| | | | |
| --- | --- | --- | --- |
| | | To find deeper insight in figuring out if Zabbix will work in your industry, have a look at case studies from various environments like banking, education, government and more. | |
| | | We'll be happy to hear your Zabbix stories at #ZabbixSummit18. It's the right time to prepare your topics and submit them! CFP is open. | |
| | | In this video you'll be monitoring IBM iSeries systems with Zabbix. Learn from Rietumu Bank about Zabbix agent emulator for AS/400. | |
ZABBIX IN THE WORLD
Monitoring on a large SCALE
Thanks, guys, for a warm welcome at SCaLE 16x in Pasadena, CA last week! Now you know more about what modern open-source monitoring is capable of. Congrats to all the Zabbix raffle winners!

Red, Red Everywhere!
This May let's talk about the true power of Open Source together with Zabbix at one of the largest open-source expos - Red Hat Summit 2018 in San Francisco, CA. We'll meet you on May 8-10!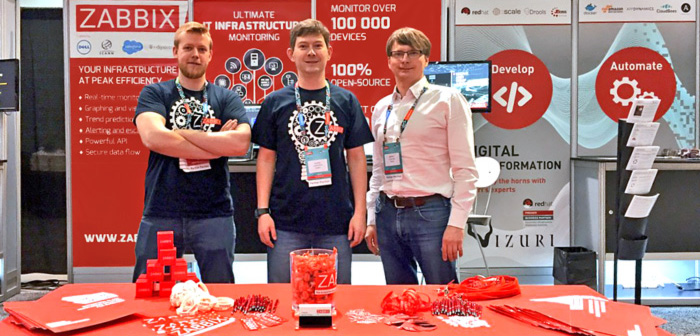 ZABBIX SUMMIT 2018 (October 5-6)

Attend, exhibit and speak out at Zabbix Summit 2018 – the biggest Zabbix event exclusively about monitoring! The Early Bird tickets are available!

ZabConf LatAm 2018 (April 26-28)

Zabbix Conference LatAm is approaching! Join experts and community coming from the whole Latin America to Porto Alegre, Brazil!

ZABBIX TRAINING
Here's the fastest way to master Zabbix – learn it on the spot and with the top experts. Zabbix Professional Training will guarantee you'll know Zabbix from Z to X.
When visiting our Training Schedule, just click "By Regions" and get Zabbix Certified all around the globe – USA, Australia, China, Brazil, Europe + more.
✔

São Paulo, Brazil

March 19-23

Language: Portuguese

✔

Harpenden, UK

March 19-23

Language: English

✔

Heiloo, Netherlands

March 19-23

Language: English

✔

Munich, Germany

March 19-23

Language: German

✔

Prague, Czech Republic

April 9-13

Language: English

✔

Paris, France

April 9-13

Language: French

✔

Turin, Italy

April 9-11

Language: Italian

✔

Rio de Janeiro, Brazil

April 9-13

Language: Portuguese

✔

Bielefeld, Germany

April 9-13

Language: German

✔

Beijing, China

April 16-20

Language: English

In this Issue

Training Schedule

Training Brochure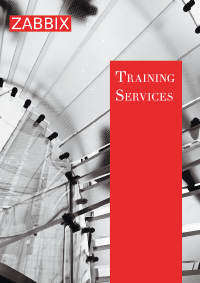 Books on Zabbix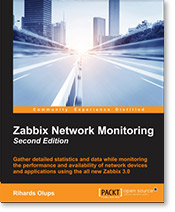 Follow Us