| | | | |
| --- | --- | --- | --- |
| | | Zabbix 3.4.15 is published. Feel free to download it. | |
| | | Due to the Zabbix 4.0 release, there is a list of things that should be introduced. Free webinars happen several times a week for you to explore all improvements within one hour. | |
WATCH ZABBIX
Videos of Zabbix Summit 2018 presentations are published.
Dive into the summit topics you have missed or refresh the ideas you got inspired by.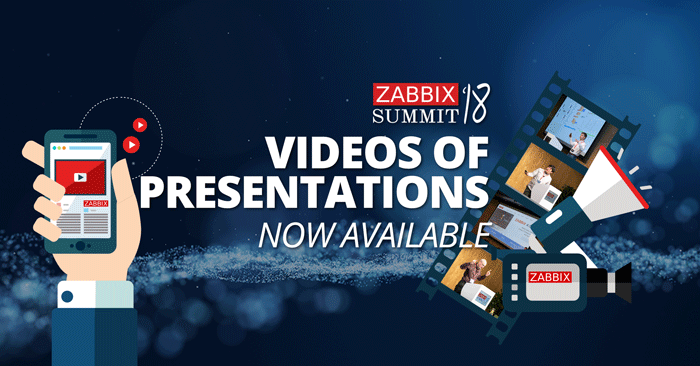 JOIN ZABBIX IN BENELUX
A reminder for those who wanted to join the 1st premier Zabbix event in Benelux about monitoring – the event will take place in February, but the early bird discount is available till December 1.
Discover what each conference package includes and choose the best for you.


China Hi-Tech Fair 2018 (Nov 14 - 18)

China Hi-Tech Fair — the largest and most influential scientific and technological fair in China. Among the other IT influencers and innovators Zabbix will cover the monitoring niche, showing how effective it can be in every business.

Zabbix Conference Japan 2018 (Nov 16)

This November, Zabbix Conference Japan will take place in Tokyo!

Multiple presentations, including a keynote speech of Alexei Vladishev, as well as various case studies on Zabbix use in different industries, how-to talks and Zabbix integration possibilities with different services.

Meetup Monitoring Lyon (Nov 21)

Another Zabbix User Group event for Zabbix French community to exchange thoughts and feedback on Zabbix-related topics will take place in Lyon, France.

Meetup Monitoring Lyon will be mostly dedicated to the Zabbix 4.0 release and its advantages.

Zabbix Conference China 2018 (Nov 23 - 24)

This November, the 2nd Zabbix Conference China will take place in Shanghai.

Speakers from Latvia will give a deeper insight into Zabbix 4.0 features, while Zabbix Chinese community members will share their own monitoring experience, by introducing real use cases.

Paris Open Source Summit 2018 (Dec 5 - 6)

Paris OSS is the premier European event highly focused on the Free & Open Source sector.

Find out what role Zabbix monitoring plays in this revolution - visit us at the Zabbix booth!

GET ZABBIX 4.0 CERTIFIED
With the release of Zabbix 4.0, Zabbix has introduced 4 types of training courses. Now there is a special training course for beginners with no specific background requirements – Zabbix Certified User. As well, more advanced level is also added – Zabbix Certified Expert, which comes after the Zabbix Certified Professional title.
Learn more about available training courses and requirements for each level.
Check out our Training Schedule and apply for a course near you:
✔

Prague, Czech Republic

November 15-16

Language: English

✔

Bielefeld, Germany

November 15-16

Language: German

✔

Bologna, Italy

November 15-16

Language: Italian

✔

Turin, Italy

November 19-21

Language: Italian

✔

Porto Alegre, Brazil

November 19-23

Language: Portuguese

✔

Bogota, Colombia

November 19-23

Language: Spanish

✔

Shanghai, China

November 26-30

Language: English

✔

Catania, Italy

November 26-30

Language: Italian

✔

Aschaffenburg, Germany

November 26-30

Language: German

✔

Nossegem, Belgium

December 3-7

Language: English

✔

Paris, France

December 3-7

Language: French

In this Issue

Training Schedule

Training Brochure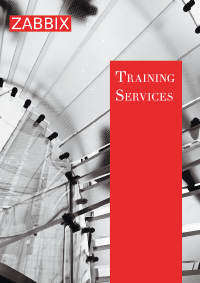 Books on Zabbix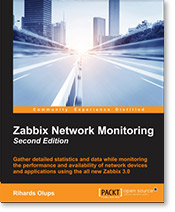 Join Community

Follow Us